Subscribe Now
Keep up with the latest news with our magazine and e-newsletter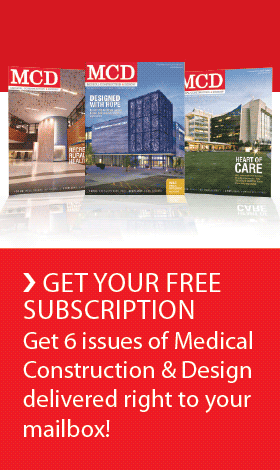 Subscribe to our E‑Newsletter
ST. PETERSBURG, Fla. — A world leader in clinical care, research and medical education intends to join forces with Florida's leader in pediatric specialty care for the betterment of children.
Johns Hopkins Medicine and All Children's Hospital & Health System (ACH) have signed an integration letter of intent (LOI). When completed and implemented as designed, All Children's will join the Johns Hopkins Health System (JHHS), as a fully integrated member of Johns Hopkins Medicine (JHM). Both systems anticipate ACH will join JHM sometime late in 2010 after appropriate due diligence is completed.

JHHS and its affiliates, including The Johns Hopkins Hospital, Johns Hopkins Bayview Medical Center Inc., Suburban Hospital and Howard County General Hospital Inc., along with the Johns Hopkins University School of Medicine, make up Johns Hopkins Medicine.
Patients and their families, the staff who work there and the many stakeholders with an interest in All Children's Hospital can be assured that business will continue as usual for the region's pediatric referral center.  All Children's Hospital will retain its name and its longstanding commitment to the children of Florida. Donations made to the Hospital's Foundation will remain for the benefit of All Children's. Leadership and day-to-day operation of the 259-bed freestanding pediatric hospital in St. Petersburg FL and outreach facilities in eight west Florida counties are not expected to change as a result of the integration. Board governance structure guarantees that local community leaders will continue to provide guidance and oversight of All Children's as majority members of the Hospital's Board of Trustees.
As non-profit institutions with long histories of treatment, teaching and research benefiting their communities and beyond, All Children's and Johns Hopkins Medicine share similar missions. This is a non-cash transaction – no purchase or sale – but rather an opportunity for All Children's to join a system with a 120-year history of educating physicians and pioneering breakthroughs to benefit future generations globally.
"The integration of All Children's into Johns Hopkins Medicine creates a synergy that allows both partners to continue our mission-centric work in children's healthcare," says Gary Carnes, President & CEO of All Children's Health System. "We believe it increases All Children's value as a key community asset, extending benefits near and beyond to the families of children in need of top-notch clinical care by adding the benefits that the world-class teaching and research opportunities of Johns Hopkins Medicine will bring. The Johns Hopkins Hospital has been ranked number one in the nation for 20 consecutive years by U.S. News & World Report.
"Families of the children we serve need to know that All Children's will continue delivering the expert and tender loving care that this region has come to count on," says Claudia Sokolowski, All Children's Health System Board Chair. "Through my decades of involvement on All Children's boards, I've served with many fellow business people, conscientiously weighing the value of new initiatives. The guiding principle has always been – is it in the best interest of the children? That's what led us to grow in clinical expertise, to expand our reach throughout the region and to build a new, more efficient facility to carry our mission well into the future. Integration with Hopkins will position us to jointly shape the future of children's health care in partnership with an unparalleled leader in medical research and teaching. The potential economic impact for St. Petersburg, the Tampa Bay area and the state of Florida is significant and lasting. But the positive impact for children and their families will extend well beyond our geographic reach for generations to come."
While details of the proposed transaction are yet to be finalized, the basic outline of the plan calls for ACH to retain its voluntary medical staff and physician organizations, including those University of South Florida physicians practicing at ACH. Additionally, the plan calls for ACH to operate under the direction of the JHHS governance structure in the same manner as The Johns Hopkins Hospital and other hospital members of JHHS, including Johns Hopkins Bayview Medical Center, Howard County General Hospital and Suburban Hospital.
"All Children's is a very attractive organization because of its robust high quality clinical programs, its strong regional brand presence and very high quality leadership team," says Edward D. Miller, MD, Dean & CEO of Johns Hopkins Medicine. "The full integration of ACH into JHM offers a unique opportunity to both institutions. With this integration – and as part of its historic mission – JHM can leverage the intellectual and human capital within its pediatrics programs to expand the reach and impact of its current clinical, teaching and research programs."
Ronald R. Peterson, President of The Johns Hopkins Hospital and Health System notes that Johns Hopkins is the birthplace of modern pediatrics, and embraces this chance to grow. "Integrating with such an outstanding pediatrics medical center as ACH that is also such a strong community and regional asset is very attractive. Hopkins' commitment to its own community has never wavered in more than a century and we know ACH shares a similar commitment to its own community. This is the shared commitment and vision we will build upon with this new integration."

About All Children's Hospital
Children are the sole focus of All Children's Hospital and its new, million-square-foot St. Petersburg FL campus devoted to pediatric specialty care.  The ten-story All Children's Hospital and its adjacent Outpatient Care Center (dedicated in January 2010) replace an existing 42-year old facility just two blocks away.
All Children's Hospital is the only hospital on Florida's West Coast totally devoted to children's care – a leader in pediatric treatment, education, research and advocacy. As a regional referral center for children with some of the most challenging medical problems, All Children's draws patients from throughout Florida, all 50 states and 36 foreign countries. Even the most fragile patients benefit from All Children's highly specialized staff, services and facilities, including heart transplantation, blood & marrow transplantation, pediatric trauma services and one of the largest Neonatal Intensive Care programs in the Southeastern U.S.  The hospital is part of the billion-dollar All Children's Health System, with more than 2,800 employees on its main campus and ten outreach centers located throughout west central Florida. Its commitment to serve all children is reflected in a patient mix that is 70% Medicaid, as well as the provision of $30.9 million in unfunded community benefit, the majority of which are the costs of charity and unreimbursed indigent care.
The mission of this private, not-for-profit hospital is rooted in its beginnings in 1926 as Florida's first Crippled Children's Hospital for polio victims. All Children's understands that it's not enough to treat disease — that true progress comes from teaching and research to cure disease.

About Johns Hopkins Medicine
Headquartered in Baltimore, Maryland, Johns Hopkins Medicine is a $5 billion integrated global health enterprise and one of the leading academic medical centers in the United States. A nonprofit, Johns Hopkins Medicine combines its 120-year commitment to community care with groundbreaking research, teaching and medical services to patients worldwide.
Johns Hopkins is the birthplace of modern pediatrics. Its Children's Center has more than 30 pediatric subspecialties, including allergy, cardiology, cystic fibrosis, gastroenterology, nephrology, neurology, neurosurgery, oncology, pulmonary and transplant. Hopkins Children's subspecialties are staffed by more than 250 faculty members that not only care for patients, but train tomorrow's pediatricians and conduct groundbreaking research.
The Johns Hopkins Hospital has been ranked number one in the nation for 20 consecutive years by U.S. News & World Report. Johns Hopkins scientists receive more federal research support annually ($435 million in 2009) than counterparts in other U.S. medical schools. With 32,700 employees, Johns Hopkins is among Maryland's largest private employers and the largest in Baltimore City.  Johns Hopkins' annual economic impact on Maryland totals $6.4 billion. Johns Hopkins International brings world-class health care to more than 25 strategic projects in Europe, Asia, the Middle East and Latin America. Johns Hopkins Medicine operates four academic and community hospitals, four suburban health care and surgery centers; employs more than 2,800 physicians; and has more than 1.9 million outpatient visits annually.
SOURCE All Children's Hospital
Posted July 20, 2010
More Articles: