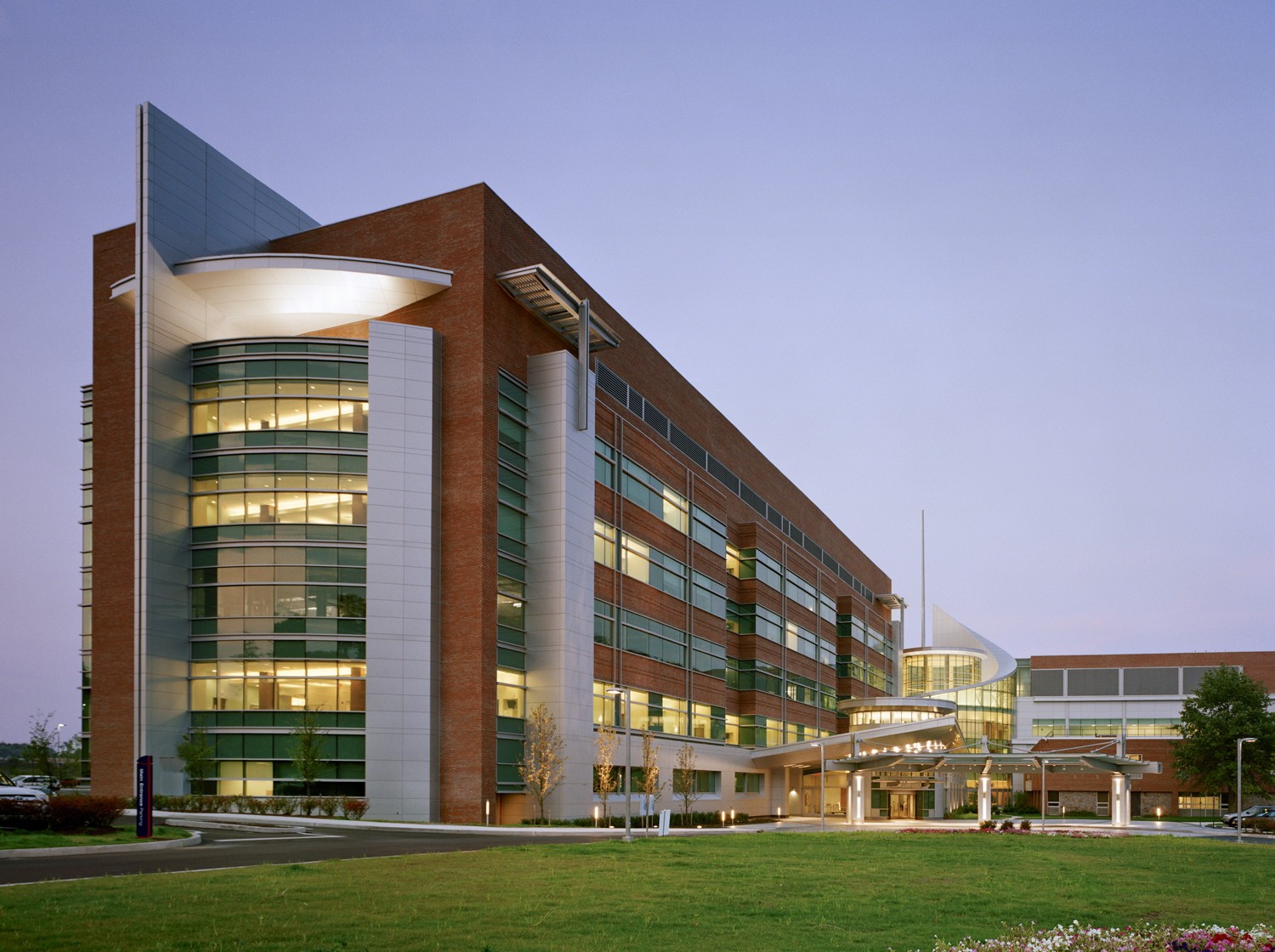 Subscribe Now
Keep up with the latest news with our magazine and e-newsletter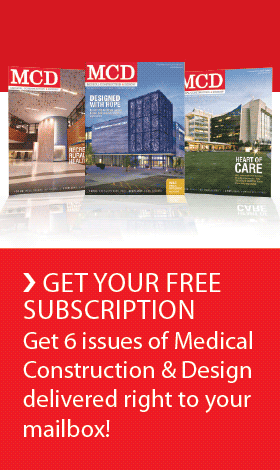 Subscribe to our E‑Newsletter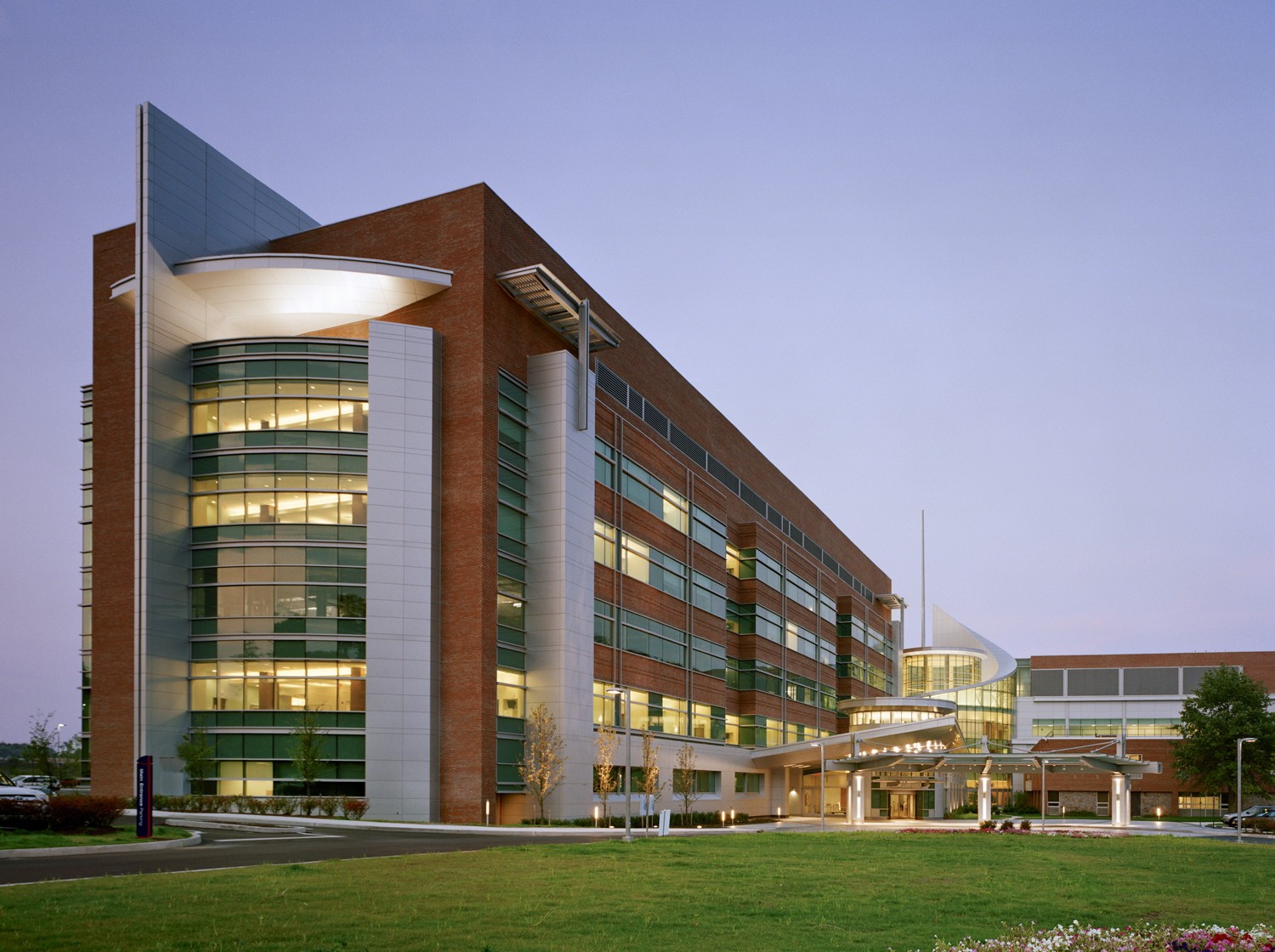 Houston, Texas — Jersey Shore University Medical Center (JSUMC) in Neptune, New Jersey has been honored with a trifecta of prestigious awards.  The $300 million renovation and expansion project provides the physical foundation for a true transformation of the hospital's approach to patient care that is being recognized by the national and international healthcare design communities as well as the local business community, bringing pride to WHR Architects and Genesis Planning.
 

On the international stage, JSUMC captured the attention of judges at the Design & Health International Academy Awards 2010, winning the International Health Project (over 40,000 sq m) category, which was presented on June 9 at the Design & Health Canada 2010 symposium in Toronto. The world's leading advocacy program recognizing professional excellence in the research and practice of designing healthy environments, the biannual awards have a significant influence on the global design of humanistic environments that support health, wellbeing and quality of life, reflecting important aspects of the exceptional work undertaken by researchers and practitioners at the forefront of the field of design and health.
 
The project will also be recipient of a coveted Citation of Merit award from Healthcare Design Magazine. JSUMC was among 117 submissions to the Healthcare Design showcase, and one of only three to receive a Citation of Merit.  A jury of 17 experts including architects, interior designers, researchers and providers made their recommendations after a multi-stage review process. WHR will also be recognized with the award at Healthcare Design.10 in Las Vegas, November 13-16. 
 
Closer to home, JSUMC won a New Good Neighbor Award from the New Jersey Business and Industry Association. The annual awards recognize the best and most exciting commercial and industrial development projects in the State of New Jersey. Winners are chosen based on economic benefit,  job creation, architectural merit and community involvement.
 
"Jersey Shore University Medical Center is truly the realization of the client's vision," said Tushar Gupta, AIA, WHR's lead designer for the project. "JSUMC's president Steve Littleson and his entire team saw the project as an opportunity to improve the entire patient experience through evidence-based design, advanced technology and customer service.  We could not have had a more committed and caring client."
 
"The recognition that these awards represent is especially gratifying," WHR President and Chairman David Watkins, FAIA comments. "Jersey Shore University Medical Center embodies our philosophy in multiple ways: a Pebble Project signifying that the design is based on solid research, LEED® Gold certified facility confirming that the design is highly sustainable; and now the recipient of an award substantiating overall design quality. At Jersey Shore, our team has succeeded in achieving the primary goals of the project, providing the patients, family and staff of one of the busiest medical centers in the state with a more effective, humane and healing environment." 
 
Among WHR recent and current projects: Stamford Health System in Connecticut; Christus St. Frances Cabrini in Alexandria, Louisiana; Oklahoma Heart Hospital South Campus in Oklahoma City. At the Texas Medical Center projects include The University of Texas Health Science Center, Research Park Campus, Behavioral and Biomedical Sciences Building; The Methodist Hospital Outpatient Care Center; and the University of Texas M.D. Anderson Cancer Center Mid-Campus Building One.
 
WHR Architects is a full service architecture, interior design and technology planning firm. The firm's commitment to critical thinking is balanced by an ingrained empathy that results in both improved project outcomes and positive working experiences for their clients. With over 160 people located in Houston and Dallas, the 30-year-old firm is working on projects throughout the US for top–tier public and private education and medical institutions. WHR was named the 2008 AIA Houston Firm of the Year. For more information visit www.whrarchitects.com
 
Genesis Planning, a wholly-owned subsidiary of WHR Architects, has provided medical technology planning expertise for more than eighteen years to a broad range of clients on a national and international basis ranging from physician groups to multi-organizational healthcare systems. Their clientele and experience includes over 300 healthcare organizations in 40 states and 17 countries throughout Central and South America, and Europe.
Posted June 14, 2010
More Articles: