Subscribe Now
Keep up with the latest news with our magazine and e-newsletter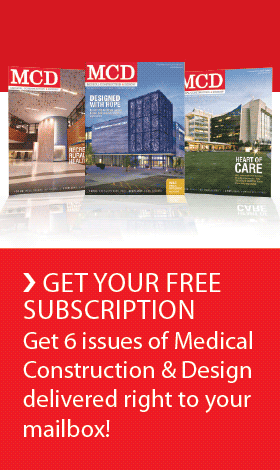 Subscribe to our E‑Newsletter
SAN FRANCISCO — June 17 — UCSF Chancellor Sue Desmond-Hellmann, MD, MPH, and Mark Laret, chief executive officer of UCSF Medical Center, announced today that Marc and Lynne Benioff have "made an extraordinary $100 million gift to UCSF Children's Hospital.
In a message to the UCSF community, Desmond-Hellmann and Laret said that the children's hospital is today officially renamed the "UCSF Benioff Children's Hospital."

The private gift is the largest donation ever made by the Benioffs and is the largest gift ever made specifically to UCSF Children's Hospital. The gift will help support construction of a 183-bed new children's hospital at UCSF Mission Bay, part of a hospital complex which is expected to be completed in 2014.
In an interview with the Wall Street Journal, Benioff said that for the next 10 years he will focus his donations exclusively on the children's hospital, after years of giving much smaller amounts to various different organizations.
In a blog in the Wall Street Journal, Benioff explained why he and his wife Lynne will give exclusively to UCSF Children's Hospital.
"We're particularly inspired by the contributions UCSF has made in advancing children's health," he wrote. "Researchers and physicians at UCSF Children's Hospital discovered the cause of respiratory distress syndrome — the number one killer of premature babies — and developed therapies now used around the world to save thousands of lives every year. Among many firsts, they also pioneered cochlear implants for children, bringing hope to deaf children and adults; performed the first fetal surgical procedures; helped prevent the spread of HIV/AIDS from mother to baby; and introduced new therapies for childhood cancer."
The Benioffs are expected to make an official announcement about their contribution to UCSF in San Jose on June 22.
Posted June 17, 2010
More Articles: