Subscribe Now
Keep up with the latest news with our magazine and e-newsletter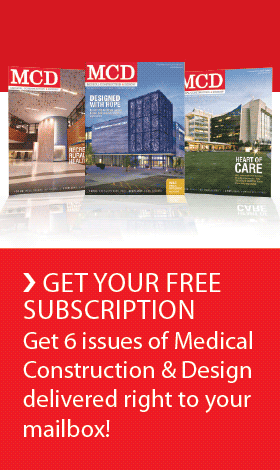 Subscribe to our E‑Newsletter
Baltimore, MD – The project team building the Johns Hopkins Hospital New Clinical Building is on the cusp of reaching a significant milestone: working five million manhours since groundbreaking in October 2006. The team, led by general contractor Clark/Banks, A Joint Venture, is expected to pass the milestone on or around June 30. The project's workforce was honored for their dedication and commitment to working safely during a lunch on June 23.


Only two other Clark Construction projects have topped the five million manhour mark in recent history. Both of those projects, New Campus East at Fort Belvoir, Va., and LAC+USC Medical Replacement Facility, were comprised of multiple buildings. The 1.6 million square-foot New Clinical Building is a single structure with two 12-story towers.
The project's safety record is as impressive as the number of manhours worked. The New Clinical Building project currently has a recordable incident rate of 3.17 and a lost-time rate of 0.29, both below national averages. On July 25, 2008, the project team celebrated one year – and more than two million manhours worked –without a lost-time incident. The Clark/Banks team has earned 13 awards for its safety efforts, including honors from Associated Builders and Contractors, the National Safety Council, and the State of Maryland.
When complete, The New Clinical Building will be the new main entrance and centerpiece of a $1.2-billion Johns Hopkins redevelopment plan to increase research and clinical space and replace outdated hospital buildings with advanced facilities.
This new facility will interconnect with the Harry and Jeanette Weinberg Building and the Nelson/Harvey Tower to form a state-of-the-art health care complex. The building will include 560 beds (355 adult and 205 pediatric); 33 operating rooms; 42 radiological suites; 13 non-invasive treatment areas; 16 gastrointestinal and pulmonary diagnostic and treatment areas; and 96 emergency treatment areas (67 adult and 29 pediatric).
Perkins+Will, Los Angeles, is leading the project's design team. Bard, Rao + Athanas Consulting Engineers, LLC, of Boston, is the mechanical and electrical consultant and Thornton Tomasetti, of Washington, D.C., is the structural consultant.
Clark/Banks, A Joint Venture is composed of Clark Construction Group, LLC, of Bethesda, Md., and Banks Contracting Company, Inc., of Baltimore.
Posted June 25, 2010
More Articles: