Subscribe Now
Keep up with the latest news with our magazine and e-newsletter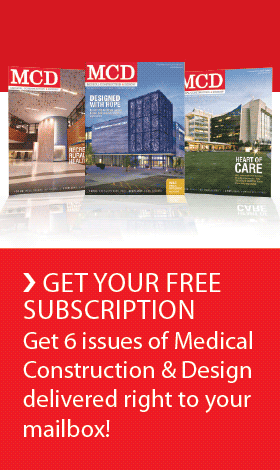 Subscribe to our E‑Newsletter
BOARDMAN, Ohio — Akron Children's Hospital Mahoning Valley has begun a $7 million construction project to create the area's only dedicated pediatric surgery department.
"Providing pediatric surgical services is an extension of the commitment we made to the Valley's children and their families when we opened the hospital in 2008," said Mark Watson, president of Akron Children's Hospital Regional Network. "Physicians throughout the area have told us that this is something that was needed and we're responding to the need."

The project includes the renovation of nearly 14,000 square feet of space in Building B of the Beeghly Campus, located at 6505 Market St. in Boardman.
The primary focuses will be modern surgical suites and a renovated sterile processing center. The renovation will include an eight-bed patient recovery area (PACU), nursing stations, patient preparation area, waiting room, changing rooms, staff lounge and lockers.
"The surgical team will include pediatric anesthesiologists, specialty surgeons and nurses who understand the unique medical needs and concerns of children and their families," said Sharon Hrina, vice president of Akron Children's Hospital Mahoning Valley. "Knowing how children are medically different and having specialized training with equipment and techniques suited to a child helps ensure the best outcome for the patient."
A child life specialist will also play an important role in preparing children and families for surgery, providing pre-surgery tours to educate them about what they can expect to see, hear, feel, taste and smell.
"Children require far more emotional preparation for a surgery than most adults and are much more easily confused by the information provided," Hrina said. "Because kids view surgery so differently than adults, a child life specialist is instrumental in educating families and easing anxiety for children prior to surgery."
Procedures will include orthopedic, dental, urological and those related to ear, nose and throat.
The contractor for the project is Murphy Contracting Co. of Youngstown. The project is slated for completion in September and anticipated opening in October.
Funding for the project will come from a combination of capital dollars and philanthropic support.
About Akron Children's Hospital Mahoning Valley
Akron Children's Hospital has been caring for children from Youngstown, Warren and surrounding communities for more than 50 years. The Akron Children's Hospital Beeghly Campus in Boardman is a 32-bed pediatric hospital, offering 24/7 emergency services, EEG/ECHO/EKG, a hematology/oncology clinic and infusion center, as well as radiology, laboratory and rehabilitation services. Other services based in the Mahoning Valley include a neonatal special care nursery, child advocacy, community outreach and education, and subspecialty practices for cardiology, orthopedics, nephrology, neurology, rheumatology, pulmonology and genetics. For more information, visit www.akronchildrens.org/mv.
About Akron Children's Hospital
Akron Children's Hospital cares for about 500,000 patients each year and performs more pediatric surgeries than any other hospital in northeast Ohio. Children's operates a 253-bed pediatric hospital in downtown Akron, housing a regional burn center for both adults and children, a pediatric trauma center, regional neonatal and pediatric intensive care units and more than 30 clinical specialties. Children's also operates the Beeghly Campus in Boardman, a free-standing children's hospital with a 32-bed inpatient unit. In addition, services are provided at 68 other locations throughout the region, including 25 Children's campuses and 43 partner facilities.
In addition, more than 100 advocacy, education, outreach and research programs are provided to children and their families. Akron Children's Hospital has earned the Gold Seal of Approval from the Joint Commission and Magnet Recognition Status from the American Nurses Credentialing Center. In 2008, Children's became one of the founding members of the BioInnovation Institute in Akron, a unique collaboration of research, education and health institutions designed to pioneer the next generation of life-enhancing and life-saving innovations. For more information, visit www.akronchildrens.org.
Posted June 24, 2010
More Articles: