Subscribe Now
Keep up with the latest news with our magazine and e-newsletter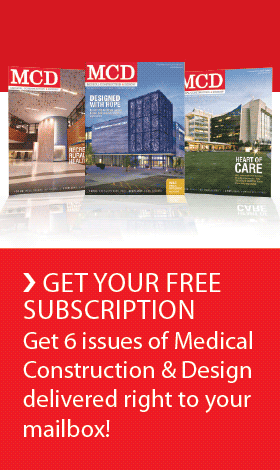 Subscribe to our E‑Newsletter
INDIANAPOLIS — May 12 — Mayor Greg Ballard joined Wishard officials and community leaders today in breaking ground at the site of The New Wishard hospital campus near Downtown Indianapolis.
"This is a moment that truly defines our city and our community," said Mayor Ballard. "Today we affirm our city's most cherished values. We recognize health care and compassion for all as priorities in Indianapolis, we recognize health education and life sciences research as avenues for economic development and growth, and we recognize first-rate burn and trauma care as integral to the health of the community. We recognize diversity and equal opportunities for competition as central to doing good business, and we recognize the substantial impact we can have by creating a climate in Indianapolis that is conducive to creating jobs and economic opportunity for all."

Mayor Ballard led more than 60 officials and community members in turning over a scoop of soil with ceremonial shovels at the site, just east of the Richard L. Roudeboush VA Medical Center. The groundbreaking featured leaders from across the spectrum of the Indianapolis community, including those in higher education, the medical and life sciences communities, philanthropy, business and commerce, community services and the faith-based community.
"We could not be more grateful to the Indianapolis community for making this day possible and to Central Indiana's most thoughtful leaders for their support last summer, and for joining us here today," said Matthew Gutwein, president and CEO of Health and Hospital Corporation of Marion County, which operates Wishard. "The New Wishard is for the people of Indianapolis, and we look forward to sharing continued progress with all of you over the next three and a half years."
The New Wishard will open at the end of 2013 with a 315-bed inpatient hospital, a 200-bed outpatient clinic, a 90-bed treatment room emergency department, a women's health clinic, a central energy plant, offices for faculty, research and administration functions as well as a 2,400-car parking garage.
"Today we break ground on the beginning of a new existence, in new facilities, to advance our mission to advocate, care, teach and serve," said Dr. Lisa Harris, CEO and medical director at Wishard. "And in 2013 we'll carry the life-saving skills, the unyielding compassion and the commitment to community health and vitality out of our old buildings, down 10th Street, and through the doors of The New Wishard – a new hospital for all of Indianapolis."
The project to construct a new Wishard will create 4,400 jobs and will transform the landscape of health care in Indianapolis. Marion County voters approved construction of a new Wishard in the Nov. 3, 2009, election, with 85 percent support for the measure, and Wishard began work immediately.
Roughly half of Indiana's doctors receive training at the IU School of Medicine and Wishard, while 99 percent of Wishard physicians are members of the IU School of Medicine faculty.
The New Wishard will pursue third-party verified environmental sustainability through Silver certification, the third-highest level on the United States Green Building Council (USGBC)'s Leadership in Energy and Environmental Design (LEED) rating scale. Accomplishing the feat would make Wishard one of only 10 newly constructed hospitals in America to achieve LEED certification at the level of Silver or higher, and the only one of its kind in Indiana.
To learn more about the construction project, visit www.TheNewWishard.org. For more information about Wishard Health Services, visit www.Wishard.edu.
Source: The city of Indianapolis
Posted May 12, 2010
More Articles: