Subscribe Now
Keep up with the latest news with our magazine and e-newsletter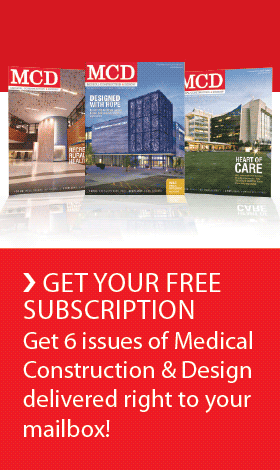 Subscribe to our E‑Newsletter
Federal agency seeks to learn best practices in mitigating risks
WASHINGTON – The U.S. Department of Labor's Occupational Safety and Health Administration requests information and comment on occupational exposure to infectious agents in settings where health care is provided, including hospitals, outpatient clinics, school clinics and correctional facilities, and settings such as laboratories that handle potentially infectious biological materials, medical examiner offices and mortuaries.

OSHA is interested in strategies currently being deployed in healthcare and related work settings to mitigate the risk of work-acquired infectious diseases. As such, OSHA would like to collect information and data on the facilities and the tasks potentially exposing workers to this risk; successful employee infection control programs; control methodologies being utilized (including engineering, work practice, and administrative controls and personal protective equipment); medical surveillance programs; and training.
"All workplaces must be safe workplaces," said Assistant Secretary of Labor for OSHA Dr. David Michaels. "We know that workers in healthcare and related facilities may be exposed to infectious agents, and they deserve to be protected. Preventing infectious disease among workers also will reduce exposure to their family members and to patients."
OSHA will use the information received in response to this request to determine what action, if any, the agency may take to further limit the spread of occupationally-acquired infectious diseases in these types of settings.
More information on the request for information and how to submit comments is available in today's Federal Register notice at http://s.dol.gov/38.
OSHA asks that comments be submitted by Aug. 4, 2010.
Under the Occupational Safety and Health Act of 1970, employers are responsible for providing safe and healthful workplaces for their employees. OSHA's role is to assure these conditions for America's working men and women by setting and enforcing standards, and providing training, education and assistance. For more information, visit http://www.osha.gov.
Posted May 11, 2010
More Articles: