Subscribe Now
Keep up with the latest news with our magazine and e-newsletter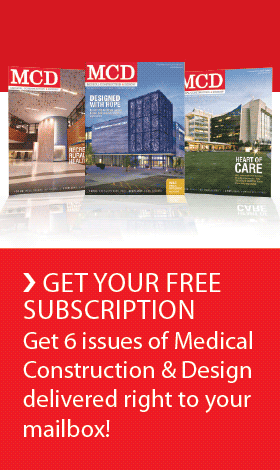 Subscribe to our E‑Newsletter
Legacy of Maine's great philanthropist supports an effort to transform health care and invest in the region's future
AUGUSTA, Maine — May 7 — Continuing a legacy of partnership with Maine's beloved philanthropist Harold Alfond, MaineGeneral Health today accepted a $35 million gift from his namesake Foundation toward the development of a new world-class medical facility in central Maine. Today's gift is a $25 million core support payment and an additional $10 million matching challenge.

The donation is the largest in MaineGeneral's history and among the largest ever in Maine. The gift will go toward the construction of a new hospital at the North Augusta campus of the Harold Alfond Center for Cancer Care and renovations to the Thayer Campus in Waterville, pending state approval of the Certificate of Need.
"We are extremely humbled by and thankful to the Alfond Foundation for its support and affirmation of our vision to transform health care in the Kennebec Valley," said Scott Bullock, president and chief executive officer of MaineGeneral Health. "This project is critical for the health and well being of our region. Many people have been working for a long time to develop this shared vision and we are thrilled to be so much closer to making it a reality."
Bullock called the project much more than bricks and mortar. "It is critical to attract and retain high-quality primary and specialty physicians to the region and ensure that area residents won't have to travel to Bangor or Portland for medical services they can receive close to home."
He said the project also will provide a much needed boost to the region's economy and help generate investment in central Maine. Bullock cited an economic study conducted by the Maine Development Foundation last fall, which estimated that the proposed construction project will bring $266 million into the state in direct and indirect spending.
MaineGeneral's relationship with Mr. Alfond began in the early 1980s. In gratitude for the exceptional cancer care he received as a patient, he donated $400,000 to upgrade the Thayer Radiation and Oncology Suite in Waterville. More recently, he seeded a challenge grant for $5 million to fund the Harold Alfond Center for Cancer Care which opened in June 2007. He gifted an additional $2 million for completing the project ahead of schedule.
The current project is a continuation of that legacy, according to Harold Alfond's youngest son, Peter.
"My father loved to say, 'I intend to retire 10 years after I pass away.' This project and this gift proves that he's doing just that.
"We are continuing my father's passion to improve the quality of life through health care excellence in the region," he said. "With the Harold Alfond Center for Cancer Care as a model of what can be achieved through regional support, we believe this project will transform the lives and health of residents in central Maine."
The planned new facility will provide state-of-the-art care including the latest technologies and procedures and all-private rooms for patients. It will upgrade the health care available for the 88 communities in the region and preserve the long-term jobs for area health care professionals.
Posted May 7, 2010
More Articles: