Subscribe Now
Keep up with the latest news with our magazine and e-newsletter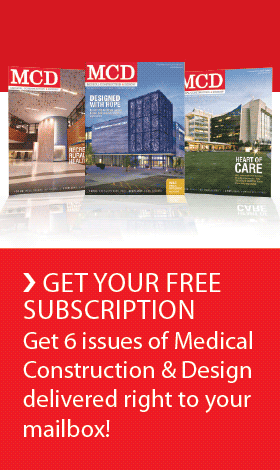 Subscribe to our E‑Newsletter
Analysis of New April Producer Price Index Shows Increasing Pressure on Contractors to Raise Prices to Survive, Construction Economist Notes
Construction contractors continue to be squeezed between rising materials costs and falling output prices according to a new analysis of materials costs conducted by the Associated General Contractors of America. The association noted that even as the producer price index leapt in April for key construction components, the amount contractors charge for construction services remains depressed.

"Paying more to earn less is not a sustainable business model," said Ken Simonson, chief economist for the Associated General Contractors of America. "Contractors are not going to be able to sustain the low prices they have been charging for much longer."
Simonson noted that prices increased significantly for a range of construction components. Compared to March, the April data shows that diesel fuel was up 6.5 percent (not seasonally adjusted), steel mill products were up 5.2 percent, lumber and plywood were up 4.7 percent, copper and brass mill shapes were up 4.3 percent, aluminum mill shapes were up 3.6 percent and gypsum products were up 2.4 percent. Over the past year, increases in materials costs by structure type have ranged from 3.9 percent for single–unit residential construction to 8.3 percent for inputs to highway and street construction.
Meanwhile, the producer price index for finished nonresidential buildings – reflecting what contractors would bid to construct a new building – was little changed for the month and down significantly from a year earlier, Simonson noted. Prices for new office buildings fell 0.1 percent from March and 4.3 percent from April 2009. The index for new industrial buildings was unchanged from a month ago but down 4.0 percent from the year before. The index for new warehouses was up 0.2 percent for the month but down 4.6 percent over 12 months, and the index for new schools was up 0.7 percent in one month but down 1.5 percent over 12 months.
"These trends suggest that anyone considering a construction project should break ground promptly, before materials costs are reflected in higher bids and while there are still abundant contractors to do the work," Simonson added.
Posted May 18, 2010
More Articles: