Subscribe Now
Keep up with the latest news with our magazine and e-newsletter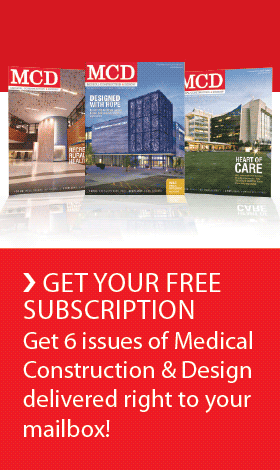 Subscribe to our E‑Newsletter
Standard provides means to evaluate the sustainability of floor coverings
ANN ARBOR, Mich. and LAGRANGE, Ga. – NSF International, an independent, not-for-profit standards developer, has developed a new Sustainability Standard for resilient floor coverings.  As products with sustainability claims continue to enter the market, certification of these products to national standards allows specifiers and purchasers to make better decisions when selecting products such as floor coverings.

The new NSF American National Standard 332: Sustainability Assessment Standard for Resilient Floor Coverings has been finalized under the American National Standards Institute (ANSI) and can now be used to certify the sustainability attributes of resilient flooring. The standard provides a means for designers, architects, facility managers and purchasers to evaluate the sustainability of a range of products.  These include: vinyl composition tile, sheet vinyl flooring, vinyl tile, rubber sheet flooring, rubber tile, linoleum sheet flooring, linoleum tile, polymeric flooring, resilient wall base and resilient stair treads.
Certification by a third-party, independent certifier enables manufacturers of flooring products to demonstrate their commitment to sustainability.  NSF/ANSI 332 uses a point-based system in which manufacturers achieve one of four levels of certification: conformant, silver, gold and platinum – with conformant status meeting entry level criteria and platinum adhering to the most strenuous requirements. Products are evaluated against the standard using five key criteria: 1) product design, 2) product manufacturing, 3) long-term value, 4) corporate governance and 5) innovation.
"We believe NSF/ANSI 332 will promote the greater use of sustainability practices in the manufacture of resilient flooring while also bringing more transparency and clarity to the sustainability process," said Dean Thompson, President, Resilient Floor Covering Institute (RFCI), which was involved in the development of the standard. 
"Certification to NSF/ANSI 332 offers buyers of resilient flooring the highest level of confidence and credibility in a market that is awash in green claims," said Jane Wilson, Director of Standards, NSF International.  "The goal of this standard is to improve the sustainability profile of resilient floor coverings and enable the industry to achieve higher levels of sustainable manufacturing in the future."
Background on the Development of NSF/ANSI Standard 332
NSF International is a non-profit, non-governmental organization accredited by the American National Standards Institute (ANSI) and Occupational Safety and Health Administration (OSHA). NSF has helped develop many sustainable building products standards including NSF/ANSI 140, the sustainable carpet standard.
NSF led the development process of NSF/ANSI 332 for sustainable resilient flooring, bringing together flooring manufacturers, architects, academics, environmental program managers, state and federal agencies responsible for procurement practices, and U.S. Environmental Protection Agency.  The consensus process used to develop the standard was built upon scientific principles including the ISO 14000 series standards on Life Cycle Assessment and feedback. It was then opened for public comment and voting for a period of two years before being approved this spring.
About NSF International: NSF International, an independent, not-for-profit organization, certifies products and writes standards for food, water and consumer goods to minimize adverse health effects and protect the environment (www.nsf.org). Founded in 1944, NSF is committed to protecting human health and safety worldwide and operates in more than 120 countries. NSF is a World Health Organization Collaborating Centre for Food and Water Safety and Indoor Environment.
NSF International's Sustainability Program focuses on three areas: product assessment, standards development, and process verification. Product assessments include testing and certification for sustainable products such as green chemicals and building products. NSF also develops standards for sustainability products such as carpet, flooring, and other commercial building materials.  NSF International is a leading provider of process verification services, which include greenhouse gas verification, environmental footprinting, and environmental management systems registrations.
Additional services include education and training, safety audits for the food and water industries, dietary and nutritional supplement certification, management systems registrations (e.g. ISO 14001) delivered through NSF International Strategic Registrations and organic certification provided by QAI (Quality Assurance International).
About RFCI:  The Resilient Floor Covering Institute (RFCI) is a nonprofit industry trade association representing the major manufacturers of resilient flooring marketed throughout North America and producers of raw materials used in resilient flooring and manufacturers of associated flooring products.  Based in LaGrange, Ga., RFCI (www.rfci.com) administers FloorScore®, a voluntary, independent certification program that tests and certifies hard surface flooring and associated products for compliance with indoor air emissions requirements of the California Section 1350 program. RFCI serves as a clearinghouse for information on the resilient floor covering industry and helps educate specifiers, end-users, and consumers about resilient flooring.
Posted April 27, 2010
More Articles: