Subscribe Now
Keep up with the latest news with our magazine and e-newsletter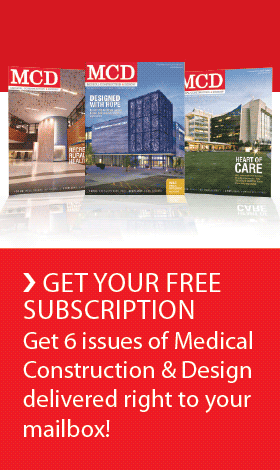 Subscribe to our E‑Newsletter
On Wednesday, April 28, Good Samaritan Regional Health Center hosted a Groundbreaking Ceremony on the site of its new medical campus.
"This month, we begin raising a hospital, and it will most certainly raise the bar for health care throughout the region," states Mike Warren, President of Good Samaritan Regional Health Center.  "Our new hospital will incorporate some of the most innovative health care design concepts in the country.  Our hospital blends best practices from facilities across the country with unique features developed through input from our own physicians, employees, and community members.  Together, we have designed a state-of-the-art hospital for the people of Southern Illinois."

The Groundbreaking ceremony included a blessing led by Reverend John Iffert of St. Mary's Parish and many local dignitaries took part in the ceremonial "turning of the soil".  
The 359,000 square foot replacement hospital will double the size of the existing facility.  The design process has been led by BSA LifeStructures, a nationally-recognized architectural firm specializing exclusively in health care architecture   Construction of the facility will be a cooperative venture between McCarthy Building of St. Louis, Lipps Construction of Mt. Vernon, and Shores Builders of Centralia. 
"Our new hospital will include all private rooms," continues Warren.  "It will have safety features to reduce patient falls, nature elements to promote a healing environment, green concepts to save energy, room service menu selection for patients, and a convenient layout for outpatient services and parking."
Good Samaritan's replacement hospital will consist of a Garden Level and five floors.  A brand new Medical Office Building, which will include a Surgery Center and numerous outpatient diagnostic services, will be connected to the hospital and constructed concurrently.  Total investment for the replacement hospital, the Medical Office Building, and the Surgery Center is estimated to be $237 million.
"We are also in the process of introducing our new Foundation, which will provide our community members, our employees, and our physicians with opportunities to truly make an impact on this vital project," continues Warren.
The new medical campus will be located on Veteran's Memorial Drive, directly adjacent to the new interchange for Interstates 57 and 64.  Two of Good Samaritan's joint venture projects are already located on the site, the Orthopedic Center of Southern Illinois and the Center for Comprehensive Cancer Care.
"With this project, Good Samaritan will truly become a regional referral center, serving not only Mt. Vernon, but the entire Southern Illinois region," says Phil Gustafson, CEO of St. Mary's Good Samaritan.  "Our organization has experienced considerable growth over the past decade due to the successful recruitment of so many excellent physicians.  With a new facility, we will be able to take this growth to a new level by attracting highly-trained physicians, nurses, and technologists to our organization in the immediate and long-term future."
St. Mary's Good Samaritan has always been a vital part of the region.  The organization provides approximately $35 million in charity care and uncompensated Medicaid and Medicare services annually.   "We are known for our culture of caring, and this is reflected in the overwhelming community support we have received for our new medical campus," continues Gustafson.  "Although we are embarking on a massive financial commitment, we have always been careful stewards of resources.  We are proud to offer the most comprehensive services in the area, while keeping our hospital charges among the lowest in the region.  In addition, we generously give back to our community through numerous outreach programs and substantial charity care."
Construction will provide a sizeable boost to the regional economy — creating an average of 275 full time construction jobs for a 30-month period (creating up to 430 full time jobs during the peak of construction).
Even more importantly, the new medical campus will be a true asset to economic development by creating permanent jobs and keeping health care revenue within the region.  The project is conservatively estimated to create an additional 112 permanent jobs at the hospital and Surgery Center by the third full year of operation.  In addition, there is expected to be an estimated demand for 10 additional physicians and some 40 full time physician office positions.  So in all, this new facility is estimated to create an additional $11 million in permanent salaries and benefits within our region through direct health care jobs at the hospital, surgery center, and physician offices.  Currently, St. Mary's Good Samaritan employs over 1,700 full time employees with an annual payroll of nearly $118 million in salary and benefits.
Good Samaritan was awarded unanimous approval for its new medical campus by the Illinois Health Facilities Planning Board in January, 2009.
Posted April 29, 2010
More Articles: