Subscribe Now
Keep up with the latest news with our magazine and e-newsletter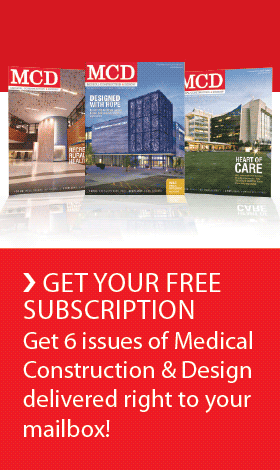 Subscribe to our E‑Newsletter
The official "Commencment of Hospital Construction" was held on Monday, April 12, 2010 at 9:00 a.m. at the construction site of the new Baraga County Baraga County Memorial Hospital in L'Anse, Michigan.
The site has already been cleared and footings and foundation walls were constructed last fall.  Bids have been awarded for the majority of the construction work which will resume this week.

"Construction on the project started last fall, however, we wanted to take the opportujity to officially recognize all of the effort that has gone into the planning process over the last three years to make this project a reality," stated John Tembreull, BCMH Administrator.
The hospital replacement project will result in a 71,000 square foot facility designed as a single story structure that will provide inpatient, outpatient, emergency, physician, diagnostic, and pharmacy services under one roof.  The inpatient acute area will consist of 15 beds in seven private rooms and four semi-private rooms.  The structure will include a medical office building which is designed with offices and exam space to accommodate up to eight staff physicians and two specialty clinic physicians.  Provision has also been made for a retail pharmacy outlet adjacent to the physician offices under the same roof.  The new facility is slated for completion in July 2011.
The new facility is being financed through the U.S. Department of Housing and Urban Development (HUD) and Federal Housing Authority hospital mortgage guarantee program.  The hospital received final approval of the financing through HUD on January 22, 2010.  A total of $28.7 million was issued in two taxable bond series with $25.1 million of Build America Bonds, and a $3.7 million issue covering refinancing of current debt and other costs.  The new hospital is being financed without local tax millage with repayment of the debt incurred made from hosptial operating funds.
MD Contracting of Baraga, Grand Traverse Construction of Traverse City, MI, and Moyle Construction have performed the work done to date.  The remaining work has been contracted after a bid process held in 2009.  Involved in the project are URS Corporation of Southfield, MI, Architects; Skanska USA Building Inc. of Southfield, MI, Construction Manager; Plane Moran CRESA of Southfield, MI, Owner's Representative; and Lancaster Pollard of Columbus Ohio, Investment Banking Services.
The members of the Baraga County Memorial Hospital Board of Trustees are Willard Coffey, Chair; Philip Ott, Vice Chair; Ray Brodbeck, Treasurer; Fran Whitman, Secretary; William Swartz, Trustee; Ilene LaPlante, Trustee; Shirley Younggren, Trustee; Craig Vickstrom, M.D., Medical Staff Representative and Chief of Staff; and John Tembreull, BCMH Administrator.
Posted April 13, 2010
More Articles: