Subscribe Now
Keep up with the latest news with our magazine and e-newsletter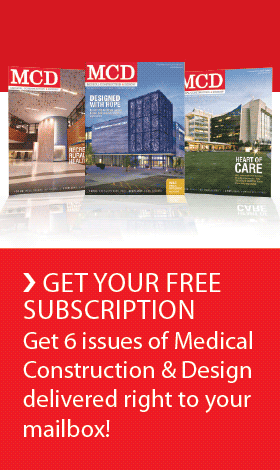 Subscribe to our E‑Newsletter
Grant will fund planning process to establish new non-profit
LOS ANGELES — March 30 — Jump starting the planning process for a new Martin Luther King (MLK) Hospital in South Los Angeles, L.A. Care Health Plan's Board of Governors awarded $500,000 to Los Angeles County.  The grant will fund a planning process that will, among other things, establish a new independent, non-profit corporation to manage and operate the newly refurbished facility.  The new hospital is expected to open in late 2012.   

While operationally independent, the new nonprofit organization will seek physician services and quality oversight from the University of California, and partner with the County for the use of the remodeled hospital building, indigent care services and ambulatory care services.  Funds will also support early project management functions and the development of a work plan to facilitate the opening of the new hospital, which will be called "Martin Luther King, Jr. Hospital."
Establishing an independent non-profit that can run the hospital without political interference has been a goal of advocates for some time; L.A. Care Health Plan, an independent public agency, is generally viewed as a model for its stakeholder board members and its community focus.
"When the request came from L.A. County to help with establishing this non-profit, it was something we knew was the right thing to do," said Dr. Thomas Klitzner, a pediatric cardiologist at UCLA and Chair of L.A. Care's Board of Governors. "L.A. Care staff will work closely with the County to share our experience to make the hospital a success starting day one."
"King Drew was a central component of the health care delivery system in South Los Angeles. It has been missed, and we are very pleased to be able to provide the initial critical support needed to help the new MLK Hospital get on its feet," added Howard Kahn, L.A. Care Health Plan's CEO.
South Los Angeles is one of the most underserved urban communities in the County, having limited access to many healthcare resources.  The 2008 South Los Angeles Health Equity Scorecard reported that South L.A. has 43 percent fewer healthcare resources, including healthcare facilities, healthcare professionals and healthcare coverage compared to the County as a whole. 
L.A. Care's support of the MLK Hospital project will help leverage the County's financial investment of over $321 million designated to opening the new hospital.
The MLK Hospital project is funded through L.A. Care's Community Health Investment Fund (CHIF), which has provided over $100 million in grants to strengthen the safety net, improve community and public health and expand health insurance coverage.  For more information about L.A. Care's CHIF program, please visit http://www.lacare.org/aboutlacare/grantmaking/grantlist
L.A. Care Health Plan (Local Initiative Health Authority of Los Angeles County) is a public entity and community-accountable health plan serving residents of Los Angeles County through a variety of programs including Medi-Cal, Healthy Families, L.A. Care's Healthy Kids, and L.A. Care Health Plan Medicare Advantage HMO. L.A. Care is a leader in developing new programs through innovative partnerships designed to provide health coverage to vulnerable populations and to support the safety net. With over 800,000 members, L.A. Care is the nation's largest public health plan. For more information, please visit www.lacare.org.
SOURCE L.A. Care Health Plan
Posted March 30, 2010
More Articles: