Subscribe Now
Keep up with the latest news with our magazine and e-newsletter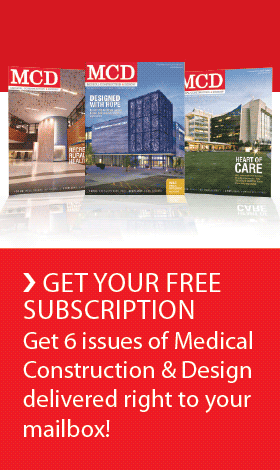 Subscribe to our E‑Newsletter
Officials from Children's Hospital and the Virginia Commonwealth University Health System announced today that they are in formal talks to explore opportunities to jointly address the critical need for advancing the full range of specialty pediatric care in the greater Richmond area.
A due-diligence process is underway to research and analyze financial, operational and programmatic issues involved in joint operations of the two organizations under the VCU Health System umbrella.

"This is the partnering of two wonderful skill sets – the highest level of medical specialty and expertise at the VCU Medical Center, and Children's Hospital's renowned caring touch and focus on children with special needs," said Leslie G. Wyatt, Children's Hospital president and CEO.
"We are looking at a very practical answer to the question of how to provide a world-class continuum of care for children with complex illnesses and conditions," said Dr. Sheldon Retchin, VCU Health System CEO and vice president for VCU Health Sciences
Officials said the Richmond area is one of the few metropolitan regions of its size without a unified source of comprehensive, coordinated specialty pediatric care. Joining the Children's Hospital and VCU Health System operations would enable the organizations to offer a full range of specialty pediatric health care built on a strong foundation of clinical and academic excellence. Officials note that the nation's leading children's hospitals are all either direct components of or closely tied to major academic medical centers, such as VCU.
Children's Hospital and the VCU Health System have collaborated over the years through various clinical programs and contractual arrangements. Most recently, the two organizations launched a collaborative follow-up clinic for infants who received care in neonatal intensive care units at area hospitals.
In 2007, the organizations dropped plans to build a new, full-service children's hospital.  Construction of such a facility is not part of the immediate discussions, and in the near term the organizations plan to use existing facilities, including the VCU Medical Center's campus in downtown Richmond and the Children's Hospital facility on Brook Road.
A binding confidentiality agreement precludes disclosure of specific details of the ongoing talks.
About the Virginia Commonwealth University Medical Center
The Virginia Commonwealth University Medical Center is one of the nation's leading academic medical centers and stands alone as the most comprehensive academic medical center in Central Virginia. The medical center includes the 780-bed MCV Hospitals and outpatient clinics, MCV Physicians — a 600-physician-faculty group practice, and the health sciences schools of Virginia Commonwealth University. The VCU Medical Center, through its VCU Health System, offers state-of-the-art care in more than 200 specialty areas, many of national and international note, including organ transplantation, head and spinal cord trauma, burn healing and cancer treatment. The VCU Medical Center is the site for the region's only Level 1 Trauma Center. As a leader in healthcare research, the VCU Medical Center offers patients the opportunity to choose to participate in programs that advance evolving treatment, such as those sponsored by the National Cancer Institute through VCU's Massey Cancer Center, Virginia's first NCI-designated cancer center. The VCU Medical Center's academic mission is supported by VCU's health sciences schools of medicine, allied health, dentistry, pharmacy and nursing.
Posted March 10, 2010
More Articles: