Subscribe Now
Keep up with the latest news with our magazine and e-newsletter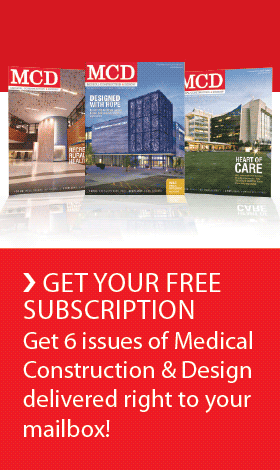 Subscribe to our E‑Newsletter
Getting large groups of children safely from one place to another is never an easy task. But on Jan. 9, 2010, the region's experts in pediatric care moved 169 hospitalized infants and children – along with the high-tech equipment needed to provide their ICU level care – from its 42-year old landmark facility to a brand new All Children's Hospital. And it only took six hours.

"Moving Day" began bright and early at 6 AM, with seven week-old Annmaria Augustine from Hudson, FL. A patient in the hospital's third floor Neonatal Intensive Care Unit, she never left the comfort of her crib. Annmaria was accompanied by mom Molly, bedside nurse Cony Cubides, RN and a three-member care team. Staff applauded Annmaria and her team as the first patient leaving the old hospital. Like the rest of the hospital's patients, she was wheeled through an underground tunnel that connects All Children's to neighboring Bayfront Medical Center and across elevated walkways that lead to the new All Children's Hospital at 501 Sixth Avenue South.
When 13-year old Tristan Aveyard – a cystic fibrosis patient from Clearwater – was wheeled into the new hospital at noon, she received a similar round of applause. She was the last patient to leave the 42-year old facility. Her arrival marked the safe completion of all patient moves.
"An undertaking on the scale of today's move relies on the planning, skill and commitment of literally hundreds of individuals," notes Gary Carnes, President & CEO of All Children's Health System. "For the past year, All Children's physicians, nurses and staff have carefully considered every detail in the safe transfer of our young patients from our existing facility to our new home. The tabletop plans, mock move and training scenarios all paid off with today's successful move of 169 patients to the new All Children's Hospital."
All totaled, some 800 All Children's staff members participated in the move, including employees who volunteered their Saturday to accomplish the move. Ten All Children's physicians manned positions along the move route to address any concerns or emergencies. And more than fifty volunteers from local fire and police departments provided extra muscle to push beds and often heavy equipment needed to support these young patients as they made their way along the move route.
The same skilled staff who've established All Children's reputation for high-tech/high-touch care now have a new, more spacious and efficient setting for their work. The ten-story replacement hospital is the central focus of All Children's $403-million construction project. Other elements include a seven-story Outpatient Care Center, a 700-space Visitor Parking Garage and a Central Energy Plant designed to keep the hospital fully functional (with air conditioning) for up to three weeks in the event of a disaster or power interruption. Altogether, they comprise one of the largest commercial construction projects in Florida.
The new hospital and its neighboring Outpatient Care Center provide nearly a million square feet of space devoted to pediatric health care. Virtually all of the hospital's 259 licensed beds are in individual rooms. It's a change designed to meet family needs while enabling more efficient delivery of care to hospitalized kids who are often too sick to share space with another patient.
The new hospital is poised to grow along with the children it treats. One full floor of the hospital is shelled space that stands ready for future growth. Another floor of the new All Children's is a first-ever "hospital within a children's hospital."  The hospital's third floor has been leased to Bayfront Medical Center, which will open and operate its labor & delivery suites and a well-baby nursery under the name Bayfront Baby Place, which will make its patient move on Tuesday, January 12.
Other key features of the new hospital include the 97-bed All Children's Hospital Guild Neonatal Intensive Care Unit. Occupying an entire floor of the new hospital, the NICU is one of the largest in the southeastern United States. It was made possible by a $4-million gift from the Hospital's nine Guild branches across Florida's Suncoast.
The Walmart & Sam's Club Emergency Center on the hospital's first floor more than triples the size of All Children's existing pediatric emergency center. It was made possible by a $5-million pledge from some 10,000 Walmart, Sam's Club, Super Center and Distribution Center associates at 98 locations throughout west central Florida.
The Vinny Lecavalier Pediatric Cancer & Blood Disorders Center occupies half of the hospital's seventh floor. Designed with a positive pressure environmental system, the center allows patients whose immune systems are compromised by disease, treatment or transplant to avoid isolation in their rooms. A dedicated playroom for these patients – one of four in the hospital overall – is located within the Center. The Cancer & Blood Disorders Center is possible through a $3-million pledge from the Tampa Bay Lightning's star and team captain Vinny Lecavalier.
Another unique feature of the new hospital is its rooftop helistop for med-evac helicopters transporting critically ill children. Unlike other hospital helipads, All Children's was designed to accommodate the weight and rotor span of most military helicraft. This can be a vital difference in a disaster such as Hurricane Katrina, which saw some hospitals wheeling patients to adjacent parking garages where military choppers capable of carrying multiple patients could safely land to evacuate them.
Posted January 11, 2010
More Articles: