Subscribe Now
Keep up with the latest news with our magazine and e-newsletter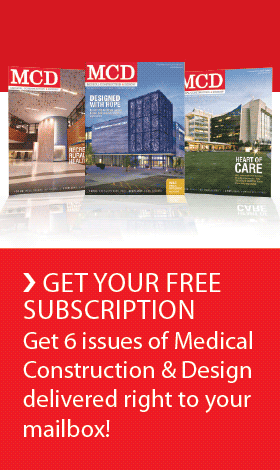 Subscribe to our E‑Newsletter
The $125 million, 246-bed hospital will be more efficient to operate and has been designed based on modern, person-centered therapy for individuals with mental illness
Staunton, Va (WHSV.com) — Virginia Governor Tim Kaine helped break ground Tuesday for the new Western State Hospital in Staunton.
The $125 million, 246-bed hospital will be more efficient to operate and has been designed based on modern, person-centered therapy for individuals with mental illness.

"This new facility, and the partnership that made it happen, will be a win for everyone," Governor Kaine said. "This state-of-the-art facility will improve the quality of care for Western State Hospital's patients and offer the City of Staunton an opportunity for further economic development and job creation in a time when it is most needed."
The current Western State campus includes 24 buildings over 296-acres. As the patient population has been reduced from its peak of 3,300 in 1963 to approximately 245 today, WSH no longer requires a sprawling campus that is costly to maintain.
In 2008, the General Assembly allocated $110 million in capital funding to build a replacement hospital. The new facility will be constructed adjacent to the existing facility on a 66-acre site previously owned by the City of Staunton. The city will deed the property to the state and will contribute $15 million towards the project. In turn, Staunton will receive approximately 250 acres currently occupied by the hospital, excluding land currently occupied by the Commonwealth Center for Children and Adolescents.
Balfour Beatty Construction in Fairfax, Virginia, will build the new hospital. Construction is expected to be completed in Spring 2013.
"Western State is currently faced with the very difficult task of serving many different populations of individuals with mental illness over a large, inefficient campus," said Department of Behavioral Health and Developmental Services Commissioner James Reinhard, M.D. "The new hospital will help ensure the best possible care for the individuals who receive treatment at Western State for years to come."
First opened in 1828, WSH is the Commonwealth's second oldest mental health facility. The current campus was built in the 1950s for approximately 1,800 long-term residents with few active treatment programs. Today, WSH provides highly specialized treatment to provide patients with the tools and life skills needed to recover and live independently upon discharge.
SOURCE: WHSV.com
Posted December 1, 2009
More Articles: