Subscribe Now
Keep up with the latest news with our magazine and e-newsletter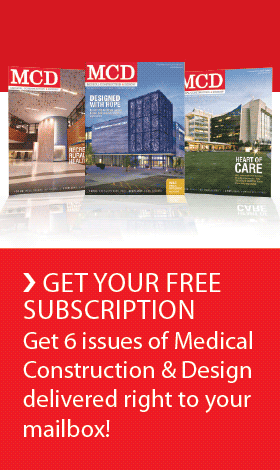 Subscribe to our E‑Newsletter
PORT ST. LUCIE, Fla. — On December 8, Martin Memorial received a final order from the state to build an 80-bed hospital in the Tradition development of west Port St. Lucie.
The Florida Agency for Health Care Administration accepted an administrative law judge's recommendation to approve the project and issued a final order denying exceptions by Lawnwood Regional Medical Center and St. Lucie Medical Center, the two HCA, Inc.-owned hospitals in St. Lucie County.

"This is one more critical step toward a much-needed hospital becoming a reality for residents of western St. Lucie County," said Mark E. Robitaille, president and chief executive officer of Martin Memorial. "We have maintained for many years that there is a critical need for health care services in this area. More importantly, the community told us there was a need and we are working hard to meet that need."
Martin Memorial, which received the final order on Dec. 1, will begin to move forward with planning pending any further appeals by the HCA hospitals to an appellate court. The design and construction phase of building the new hospital is expected to take several years.
In June 2007, Martin Memorial received preliminary approval from AHCA to build the hospital on 20 acres that the health system previously purchased in Tradition. The approval was challenged to an administrative hearing by the HCA hospitals and the case for the CON was presented before Administrative Law Judge J.D. Parrish in a month-long hearing in November 2008. On July 31, 2009 Judge Parrish rendered a recommended order upholding the preliminary approval. The agency accepted the judge's recommendation in its final order.
Ultimately, the state concluded that rapid population growth in St. Lucie County over the past five years – particularly in west Port St. Lucie – as well as demonstrated access challenges in the region revealed a vital need for the hospital.
Martin Memorial has already seen that need for medical services after opening a free-standing emergency department in St. Lucie West. Since the Emergency Center opened its doors on Sept. 1, it has seen more than 2,000 patients per month, exceeding projections for the facility.
Support for the hospital has come from many areas of the community, including state legislators, local government officials, Torrey Pines Institute for Molecular Studies, VGTI Florida, Mann Research Center, doctors and nurses, and more than 10,000 area residents who submitted e-mails and letters.
Many individuals provided personal testimonials sharing their concern about the lack of convenient access to a hospital – particularly in times of emergency. Once opened, the hospital will create more than 400 jobs with an average salary of more than $53,000, and the capital investment will exceed $100 million, which will have a profoundly positive impact on the local economy.
Martin Memorial is also developing partnerships with the life sciences organizations coming to the area. In November, the health system announced it is participating in a flu research study with VGTI Florida. The proposed hospital will be built near Torrey Pines' current facility in Tradition, and will be near the facility VGTI Florida is planning to build.
Martin Memorial Health Systems is a not-for-profit, community-based healthcare organization that has served the region for more than 70 years. It offers a continuum of care including preventative, primary and acute hospital care, as well as cancer and cardiac care, wellness and rehabilitation services. Its approximately 2,900 Associates, 375 affiliated physicians and 850 volunteers provide care at 12 different locations serving Martin and St. Lucie counties. To learn more, visit mmhs.com.
Posted December 9, 2009
More Articles: