Subscribe Now
Keep up with the latest news with our magazine and e-newsletter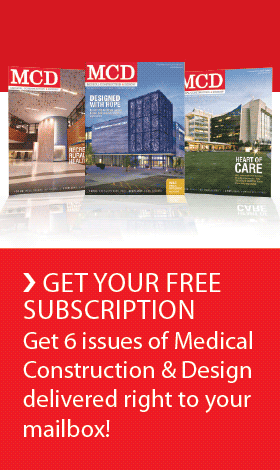 Subscribe to our E‑Newsletter
Chicago, Ill — Dec. 3 —  The American Society for Healthcare Engineering (ASHE) of the American Hospital Association (AHA) announced today that the Call for Abstracts for the 47th ASHE Annual Conference and Technical Exhibition to be held July ll-14,2010 in Tampa is now open.  Please click here to access the online submission form. Submissions will be accepted until January 5,2010.

The ASHE Annual Conference provides practical, timely and realistic information to an audience of more than 2,500 health care facilities management professionals. Presentations at the 2010 Annual Conference will focus on the following areas: FacilitiesManagement, Planning, Design and Construction (PDC), Bridging the Gap, and Codes and Standards. Sessions should provide information on leading edge concepts while offering tools and techniques that can be implemented to meet the complex challenges of today's ever-changing health care environment.
Completed Calls will be reviewed by the ASHE Annual Conference Planning Task Force and notification of acceptance will be provided by the end of January. For additional information about the call please click here.
Contact: Susan G. Rubin. 312-422-3810
About ASHE
The Amerícan Socíetyþr Healthcare Engíneering (ASHE) is one of the personal
membershíp groups of the Amerícan Hospítal Associatíon (AHA). ASHE represents a
diverse network of more than 9,200 members dedicated to optimízing the healthcare
physícal environment. For ínþrmatíon on ASHE go to www.ashe.org.
Posted December 3, 2009
More Articles: