Subscribe Now
Keep up with the latest news with our magazine and e-newsletter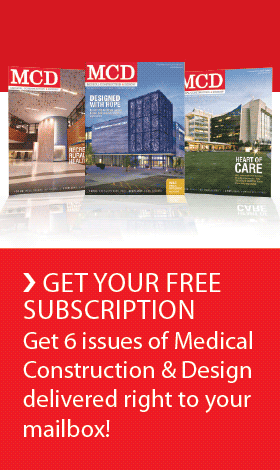 Subscribe to our E‑Newsletter
SOUTHAMPTON, N.Y. — Nov. 23  — Southampton Hospital announced today that Jenny and John Paulson have donated $5 million to fund a new Emergency Department. The gift is the largest in the Hospital's history and will enable the Hospital to almost double the existing space and greatly expand its delivery of emergency care to residents and visitors of the South Fork of Long Island.

Scheduled for completion by May 2010, The Jenny and John Paulson Emergency Department will provide a centralized trauma nurses' station and triage area, expanded diagnostic and treatment areas, a "fast track" area for less acute illnesses or injuries, and additional patient and trauma rooms, all of which will substantially strengthen the department's ability to serve patients and their families. The design includes separate weather-protected entrances for walk-in patients and ambulance arrivals, improving traffic flow and enhanced security. The construction will not impede on the current delivery of emergency care.
"As Southampton residents, we have all benefited from the services of the hospital. We are lucky to have such a talented and dedicated team of doctors and caregivers to attend to our emergency needs," comments John Paulson. "Southampton Hospital is essential to all of us living in the East End and we are honored to be part of its quest for excellence." Paulson is founder and chairman of investment firm Paulson & Co., Inc.
"This wonderful display of kindness will touch the lives of so many families," explains Peter Larsen, Southampton Hospital Board Chairman. "This is a key milestone in the Hospital's long tradition of healthcare excellence and we are deeply appreciative of the Paulsons' generous support."
According to Howard Lorber, Board Chair of the Southampton Hospital Foundation, "The Paulsons' support is a testament to the generosity within this community and a model for us all to follow. We are very grateful to the Paulsons for their extraordinary generosity."
"Southampton Hospital's Board of Directors and staff are thrilled that the Paulsons have chosen our Emergency Department to receive such a substantial, generous donation," said Robert S. Chaloner, Southampton Hospital President and CEO. "This donation will have an extraordinary impact on our diagnostic and treatment capabilities. As the sole provider of emergency care on the South Fork, we must substantially expand and enhance our services to meet the growing need of our communities. The Paulsons' generosity firmly establishes our ability to provide the best possible care to the East End."
Southampton Hospital's Emergency Department serves approximately 25,000 patient visits annually with board-certified emergency physicians and specially-trained nursing staff. A NYS-designated Stroke Center, Southampton provides state-of-the-art medical surgical care. A 2008 winner of the HealthGrades Patient Safety Award(TM), Southampton Hospital is an affiliate of Stony Brook University Medical Center, a member of the East End Health Alliance, and is accredited by the Joint Commission.
Posted November 24, 2009
More Articles: