Subscribe Now
Keep up with the latest news with our magazine and e-newsletter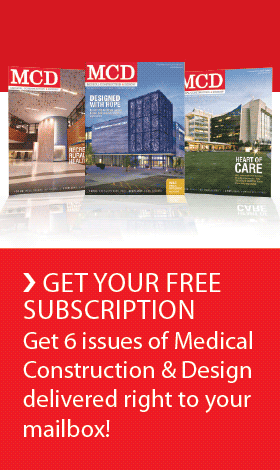 Subscribe to our E‑Newsletter
Thousands Come to See What Donations Helped to Build for Kids
St. Petersburg, FL — Nearly 3,000 people came out to see what community donations have helped to build for Florida's children on Saturday, November 21st.
The NEW All Children's Hospital hosted a one-day open house, complete with a ribbon-cutting ceremony, a marching band and an old-fashioned "block party" of entertainment, arts & crafts and games.
"Babies are God's message to the world that life should go on," reflected Congressman Bill Young in opening remarks. "And they're the reason places like All Children's Hospital are so vital to our community. As I look at the incredible facility we're touring today, I'm excited to know it's part of the community I represent."
All Children's Health System President & CEO Gary Carnes recalled the groundbreaking ceremony for the new hospital seven years ago. "I said then – I hope this is the last children's hospital we'll ever have to build here. And if we adhere to our mission  – fostering research, training healthcare professionals and advancing cutting-edge treatment for children, perhaps tomorrow's kids won't have a need for long hospitalizations. And this really will be the last children's hospital ever built in St. Petersburg."
The celebration gave the community a glimpse of the new facilities before patients move in for treatment on December 12th.  Included in the tour was the third-floor Bayfront Baby Place, a unique "hospital within a children's hospital" where labor & delivery experts from Bayfront Medical Center will run a birthing center and well-baby nursery.
The $403-million project (including the new Hospital and Bayfront Baby Place, its Visitors Parking Garage, Outpatient Care Center and Central Energy Plant) is one of the largest private commercial construction projects in the state of Florida. The Hospital and Outpatient Care Center comprise nearly a million square feet of space and provide the most advanced children's health care available.
Inside the NEW All Children's Hospital, tours highlighted key features including:
– 259 licensed beds for the highest level of pediatric care, most in individual rooms.
– A private bathroom and shower in most patient rooms, as well as family amenities like a small refrigerator, secure storage shelves, a separate TV for parents and space for both mom & dad to stay overnight
– Patient Entertainment Systems at each bedside, with on-demand access to the Internet, movies and games as well as educational programs specific to patient care.
– Twelve state-of-the-art operating suites.
– Three distinct intensive care units, one of them large enough to encompass an entire floor.
– Four playrooms, not counting the pirate ship on the second floor rooftop playground.
– The 97-bed All Children's Hospital Guild Neonatal Intensive Care Unit, one of the largest ICUs for newborns in the southeastern United States.
– A "hospital within our hospital" – Bayfront Baby Place. No other hospital in the country operates within a separate system for the benefit of patients. Bayfront Medical Center's Baby Place bridges together the best in obstetrics and neonatal intensive care.
– The Vincent Lecavalier Center for Pediatric Cancer & Blood Disorders, with a positive-pressure environment where kids whose treatment saps their immune system can wander down the hall to their own playroom without worrying about germs.
– A cardiac catheterization lab that can quickly transform into a surgical setting when the procedure or the patient's condition warrants.
– The Walmart & Sam's Club Pediatric Emergency Center, twice the size of our current facility with a dedicated Radiology Suite to speed up many visits
– Fewer centralized nurses' stations. Most staff will work from scattered perches, pods and dedicated computers in each patient room, keeping them closer to the youngsters in their care.
– Disaster-ready features like a helipad that can handle even the heaviest military choppers used in evacuations, and our Central Energy Plant with the power, water and sewer services to keep the hospital functioning – and air-conditioned – for two weeks if necessary
Patients will move two blocks from the existing facility to the NEW All Children's Hospital on Saturday, December 12th.
Posted November 30, 2009
More Articles: