Subscribe Now
Keep up with the latest news with our magazine and e-newsletter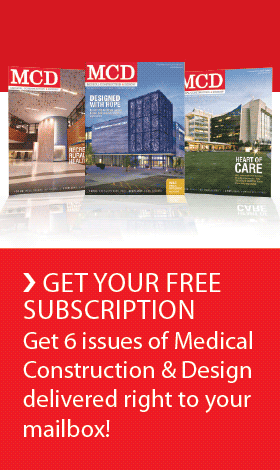 Subscribe to our E‑Newsletter
The U.S. Commerce Department indicated that total construction spending jumped 0.8% in September. The consensus expected construction spending to decline a modest 0.2%.
Unfortunately, the increase in spending came after a severe downward revision to the numbers from August. Spending fell 0.1% after an initial report of 0.8% growth. The surprise increase in spending in September combined with the surprise decline in August will mean that the Q3 GDP report will probably not face any major revision.

The nonresidential sector looks worse than initially expected as private nonresidential construction declined 1.8% for the second consecutive month.
Every subsector of nonresidential construction posted declines with the exception of the educational sector, which increased 0.4%. The declines were led by manufacturing and power, which dropped 2.9% and 2.7%, respectively. Office and commercial construction expenditures fell by 1.7% and 1.1% in September.
Typically, declines in nonresidential construction spending lag the general economy. Then it should be no surprise that there have been two consecutive months of strongly negative data, given that the U.S. seems to have just left the recession. However many analysts have been forecasting an end to the drop in nonresidential construction as early as Q4 due to the steep declines the sector has already faced. This has fed into a higher consensus prediction than what historically should be forecasted.
We continue to feel that the nonresidential construction sector will face difficulties throughout 2010.
Given the drop in nonresidential construction spending, the increase in construction spending was mainly due to the continued rebound in the residential sector along with stimulus monies being spent in the public sector.
Total private construction increased a much more modest 0.5% in September.
Private residential construction spending surged 3.9% month-over-month as single-family housing posted a strong gain in production.
Total public construction spending increased 1.3% as healthcare construction increased 5.1%, power construction increased 7.7% and public safety construction rose 2.6%.
Posted November 3, 2009
More Articles: