Subscribe Now
Keep up with the latest news with our magazine and e-newsletter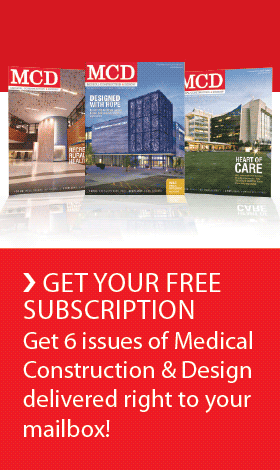 Subscribe to our E‑Newsletter
USDA Rural Development Under Secretary Tonsager Joins Groundbreaking for Jamestown Hospital
JAMESTOWN, N.D.– Nov. 11 — Agriculture Secretary Tom Vilsack today announced the award of a $31 million direct loan to construct a 25-bed critical access hospital in Jamestown, N.D. The announcement was made during a groundbreaking ceremony attended by dignitaries including Agriculture Under Secretary for Rural Development Dallas Tonsager and members of the North Dakota congressional delegation. Upon completion, 22,650 local residents will have access to an 117,000 square foot high-technology medical care facility located on a 43 acre campus. The funding announcement was made by Tonsager on Vilsack's behalf.

"The Obama Administration is committed to ensuring that all Americans have access to high-quality, affordable health care and the ground we break today sets the foundation for a state-of-the-art medical facility to be built in the community of Jamestown, serving the city and the surrounding area," Tonsager said during the groundbreaking ceremony.
Tonsager added that in many rural communities, affordable health care is beyond reach and pointed out why President Obama's efforts to overhaul the existing health care system are critical to a healthy America. In rural America and communities across the country, high costs or lack of insurance deters many people from seeking needed health care, and as a consequence, many illnesses go undiagnosed and long term costs increase.
"Constructing quality health care facilities is only one part of the equation, the other is ensuring access and affordability," Tonsager said.
Recent studies show that rural Americans pay 39 percent of their total health care costs, out of pocket – the highest percentage for all Americans. Meanwhile, rural Americans are more likely than their urban slots counterparts to postpone or forego medical care because of the cost – nine percent say they delayed care and seven percent skipped treatment. At the same time, rural residents are more likely to report fair to poor health status than urban residents, have a higher mortality rate and are more likely to have a chronic condition such as arthritis, diabetes and heart disease. In fact, almost one in four Americans living in towns with less than 2,500 people have no health insurance coverage.
The loan funding for the facility is administered by USDA Rural Development through the Community Facilities program and is provided through the American Recovery and Reinvestment Act. To date, USDA has announced more than $300 million in Recovery Act funding for community facilities projects. Altogether, the Department has provided more than $120 million in Recovery Act loans and grants for nearly 150 healthcare projects across the country.
President Obama signed The American Recovery and Reinvestment Act of 2009 into law on Feb. 17, 2009. It is designed to jumpstart the nation's economy, create or save millions of jobs and put a down payment on addressing long-neglected challenges so our country can thrive in the 21st century. The Act includes measures to modernize our nation's infrastructure, enhance energy independence, expand educational opportunities, preserve and improve affordable health care, provide tax relief, and protect those in greatest need.
More information about USDA's Recovery Act efforts is available at www.usda.gov/recovery . More information about the Federal government's efforts on the Recovery Act is available at www.recovery.gov.
#
USDA is an equal opportunity provider, employer and lender. To file a complaint of discrimination, write: USDA, Director, Office of Civil Rights, 1400 Independence Avenue, SW, Washington, DC 20250-9410 or call (800) 795-3272(voice), or (202) 720-6382 (TDD).
Posted November 12, 2009
More Articles: