Subscribe Now
Keep up with the latest news with our magazine and e-newsletter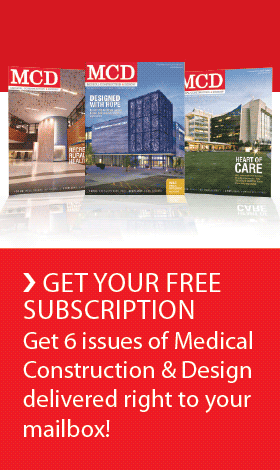 Subscribe to our E‑Newsletter
Award honors General Colin L. Powell, USA (Ret.) who supported the launch of the Salesforce.com Foundation 10 years ago
SAN FRANCISCO, Calif — Nov. 19 —  Salesforce.com Foundation, the global leader in integrating philanthropy and business, today unveiled a $1 million gift to UCSF Medical Center to help build a new children's hospital at Mission Bay in San Francisco. It was matched by a $1 million gift from salesforce.com Chairman and CEO Marc Benioff and his family.
The Salesforce.com Foundation gift is an inaugural award that is part of Healthy Communities, a new initiative that further extends the impact of salesforce.com's 1/1/1 integrated corporate philanthropy model where 1% of employee time, 1% of the company's equity, and 1% of the company's product are delivered to nonprofits. The initiative focuses on empowering local communities to serve in-need youth located in cities where salesforce.com has a significant presence. The Foundation will also provide employee volunteers, product donations and discounts, and partner support to the hospital.
The inaugural award is bestowed in honor of General Colin L. Powell, USA (Ret.) who was present at the launch of the Foundation and has spent decades advocating for and working toward improving the lives of children. Recognized throughout the world as health care leaders, UCSF Medical Center and UCSF Children's Hospital have offered unparalleled medical treatment for more than a century.
"Our company is built upon a foundation of social responsibility and ethics that we embedded into the fabric of our corporate culture from the very beginning," said Marc Benioff, chairman and CEO, salesforce.com. "Helping UCSF to build a new children's hospital at Mission Bay is extremely gratifying especially since it will have a direct, positive impact on the lives and wellness of children."
"The integrated philanthropy model pioneered by salesforce.com has changed the way organizations are operating in their communities," said Mark Laret, CEO of UCSF Medical Center and UCSF Children's Hospital. "The Foundation gift and the generous gift from the Benioff family will help us to build a world-class medical center for children. With the new facility, we can focus on new innovations in patient treatment and change the way people think about patient care."
Due to open in 2014, the 183-bed children's hospital with urgent, emergency and pediatric primary care and specialty outpatient facilities is part of an integrated hospital complex that will serve children, women and cancer patients. The new UCSF Children's Hospital is being specifically designed to provide nurturing, compassionate care for every child and family. The hospital will be of sustainable design and construction, uniquely integrating the best green practices available and setting a world-class standard for patient- and family-centered health care.
The gift will be presented to CEO Laret by Suzanne DiBianca, chief service officer and executive director of the Salesforce.com Foundation preceding General Colin Powell's keynote speech at Dreamforce '09, salesforce.com's user and developer conference, held Nov. 17-20 at the Moscone Center in San Francisco.
About the Salesforce.com Foundation
The Salesforce.com Foundation is the global leader in integrating philanthropy and business through its 1/1/1 integrated philanthropy model http://www.sharethemodel.org. The 1/1/1 model harnesses the power of salesforce.com's people and technology through 1% Time, 1% Equity and 1% Product to increase the effectiveness of nonprofits in pursuing their social missions. Since the Foundation's inception in 1999, employees have given more than 165,000 hours of their time; more than 7,300 nonprofits in 70 countries are using donated and discounted Salesforce CRM licenses as part of the Foundation's 1% Product Donation Program http://www.salesforcefoundation.org/product; and numerous organizations are benefiting from technology-related grants. For more information on the Salesforce.com Foundation, please visit http://www.salesforcefoundation.org.
About UCSF Medical Center
UCSF Medical Center consistently ranks as one of the top 10 hospitals in the United States. Recognized for innovative treatments, advanced technology, collaboration among clinicians and scientists, and a highly compassionate team of patient care providers, UCSF Medical Center serves as the academic medical center of the University of California, San Francisco — a leading health sciences institution. Its nationally preeminent programs include children's health, the brain and nervous system, organ transplantation, women's health, and cancer. The Medical Center operates as a self-supporting enterprise within UCSF and generates it own revenues to cover the operating costs of providing patient care. Any marginal revenues are used to supplement state funds that support UCSF's academic mission of educating and training health professionals. http://www.ucsfhealth.org/

About UCSF Children's Hospital
UCSF Children's Hospital creates an environment where children and their families find compassionate care at the forefront of scientific discovery, with more than 150 experts in 50 medical specialties serving patients throughout Northern California and beyond. The hospital admits about 5,000 children each year, including 2,000 babies born in the hospital. More information can be found at http://www.ucsfchildrenshospital.org/.
Posted November 20, 2009
More Articles: