Subscribe Now
Keep up with the latest news with our magazine and e-newsletter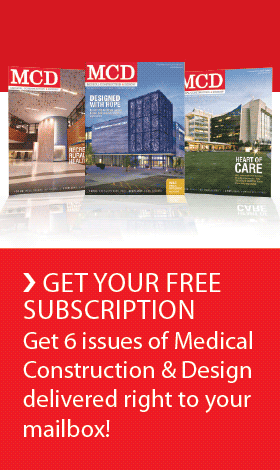 Subscribe to our E‑Newsletter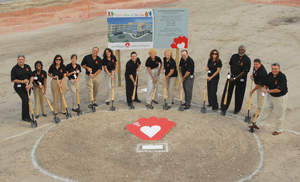 HOLLYWOOD, FL — 10/14/09 — With a majestic roll of the drums, inspiring speeches and a ceremonial shoveling of dirt inside a baseball diamond, the expansion dream for Joe DiMaggio Children's Hospital recently became a reality. More than 400 people attended the afternoon event, held on National Child Health Day.
Since it first opened in 1992, Joe DiMaggio Children's Hospital has been evolving into a regional pediatric specialty care hospital, attracting patients from across the state and beyond.

"We have grown from 2,000 admissions in 1992 to over 8,000 admissions and observation cases last year," said Nina Beauchesne, administrator, Joe DiMaggio Children's Hospital.
She pointed out that 5,000 pediatric surgical cases were performed at the hospital last year, and the staff handled 45,000 annual emergency department visits. The number of pediatric transport cases to Joe DiMaggio Children's Hospital from outlying centers reached 2,000 in 2008.
The new 160,000-square foot hospital is expected to meet these increasing demands for pediatric specialty care. Scheduled to open in late 2011, it will feature all private rooms, a pediatric oncology unit and medical/surgical areas. The theme, "The Power of Play," will be carried out throughout the facility with bold graphics depicting sports, arts, games and fantasy.
The new hospital will be connected to the existing children's hospital facilities at Memorial Regional Hospital via an elevated walkway. Upon completion of the project, Joe DiMaggio Children's Hospital will have 204 licensed beds. The environmentally friendly hospital is pursuing Silver LEED certification with an architectural design that optimizes energy efficiency and employs a wide range of recyclable materials.
Anticipated cost for the four-story Joe DiMaggio Children's Hospital is approximately $130 million. Currently, more than $32 million has been raised through the Believe Capital Campaign, funded by a broad base of community donors as well as Memorial Healthcare System physicians and employees. The Joe DiMaggio Children's Hospital Foundation is continuing to seek funds for the campaign to support the construction.
In a separate ceremony, the hospital's pediatric emergency department was renamed the Rothstein Family Foundation Emergency Department at Joe DiMaggio Children's Hospital, thanks to the generous support of Scott and Kim Rothstein.
To see a virtual tour of the plans for the new Joe DiMaggio Children's Hospital, visit http://www.jdch.com/jdch/flyover.aspx.
Joe DiMaggio Children's Hospital is a part of Memorial Healthcare Systems.
Posted October 15, 2009
More Articles: