Subscribe Now
Keep up with the latest news with our magazine and e-newsletter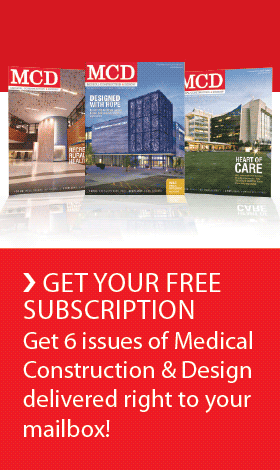 Subscribe to our E‑Newsletter
Activity from member hospitals may signal a positive sign for the economy
PLYMOUTH MEETING, Pa., Oct. 19 — ECRI Institute(R) (www.ecri.org), an independent nonprofit that researches the best approaches to improve patient care and offers procurement support to more than 2,000 U.S. hospitals, reports a significant increase in requests by its members for medical technology acquisition support, a strong signal that the economy may be improving. ECRI Institute member hospital research requests typically precede medical capital technology purchases. If the pattern holds that an economy starts growing before employment increases, this data appears to be a good economic signal.

"During the past year, we have seen an especially heavy emphasis on clear justification, from a clinical/business perspective, whatever capital purchases are taking place," notes Anthony J. Montagnolo, chief operating officer at ECRI Institute. "However, most recently, the number of significant technology acquisition-related projects is clearly on the rise."
As the domestic economy worsened in the fall of 2008, ECRI Institute noticed that requests for research and advice showed unusual variability compared to previous trending patterns. In January 2009, the nonprofit organization recorded procurement data inquiries at a level that was 10% lower than January 2008.
Procurement support requests gradually started rebounding between February and May of 2009. Since then, significant increases have been documented in the June through September 2009 period with a 15% increase in procurement-related support requests over the prior year, a record level of procurement research activity for ECRI Institute.
"The most dramatic drop-offs in requests, not surprisingly, were for the costly high-tech equipment purchases, like CT scanners or MRI systems," says Jennifer Myers, vice president, SELECT health Technology Services, ECRI Institute. "Even with signs that the economy is improving, we expect that hospitals and health system members will be especially careful in making the right medical technology acquisitions at the best price."
SELECTplus(TM), a capital equipment procurement advisory service, helps hospitals determine the safest, most clinically effective technologies and provides pricing, product quality, and maintenance data to help hospitals purchase devices in the most cost effective way.
For more information about ECRI Institute medical capital, or consumable decision support services and how patient care and cost savings can be improved, contact (610) 825-6000, ext. 5287, e-mail select@ecri.org, or mail us at 5200 Butler Pike, Plymouth Meeting, PA 19462.
About ECRI Institute
ECRI Institute, a nonprofit organization, dedicates itself to bringing the discipline of applied scientific research to healthcare to discover which medical procedures, devices, drugs, and processes are best to enable improved patient care. As pioneers in this science for 40 years, ECRI Institute marries experience and independence with the objectivity of evidence-based research. ECRI Institute is designated a Collaborating Center of the World Health Organization and an Evidence-based Practice Center by the U.S. Agency for Healthcare Research and Quality. ECRI Institute PSO is listed as a federally certified Patient Safety Organization by the U.S. Department of Health and Human Services. For more information, visit https://www.ecri.org.
Posted October 19, 2009
More Articles: