Subscribe Now
Keep up with the latest news with our magazine and e-newsletter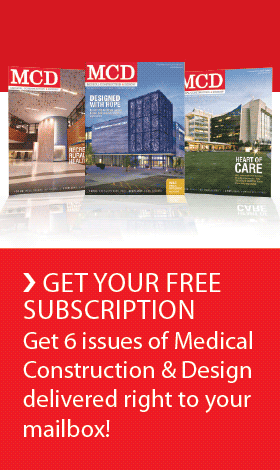 Subscribe to our E‑Newsletter
COLUMBUS, Ohio — Architecture and construction plans for ProjectONE, an expansion project for The Ohio State University that will significantly advance the Medical Center's education and research programs and improve patient care, were approved today on September 18 by The Ohio State University Board of Trustees.
This is one of the largest job-generating initiatives in Ohio's history. It is projected to create as many as 10,000 new full-time jobs and more than 5,000 construction jobs. ProjectONE will provide the community with $1.7 billion in annual economic impact by 2015, which is in addition to the more than $4 billion in economic impact generated annually by the university.

The $1 billion investment will transform Ohio State University Medical Center's central campus and will include a centralized single tower design that will house a new Arthur G. James Cancer Hospital and Richard J. Solove Research Institute, along with a new critical care building and integrated spaces for research, education and patient care. This expansion sets Ohio State apart as a national leader in innovative health care, by supporting new, high-quality, patient-centric, personalized medicine, which has the potential to make health care more affordable and accessible for everyone.
Over the course of the project, 10,000 full-time jobs will be created including 6,000 full-time jobs at the Medical Center, which is already a leading central Ohio employer. More than 4,000 indirect, full-time jobs will be generated throughout the region from spending by Ohio State, its faculty, staff and visitors. An additional 5,000 construction jobs also will be created. ProjectONE will infuse $1.7 billion into the central Ohio economy for essential services, such as schools, police, fire, EMS and other services.
Based on the current project cost estimate of $1 billion, Ohio State will issue bonds for $925 million and will seek private donations and public partnership investments for the balance.
"This is precisely the right moment to leverage the strength and momentum of Ohio State's Medical Center for the benefit of Ohio and our patients," said university President E. Gordon Gee. "The new configuration and technologically advanced facilities will ease collaborations among researchers, physicians, and patients, reshaping hands-on care and making possible transformational discoveries, therapies, and treatments."
ProjectONE will create a unique, calming setting for compassionate care delivery focused around a patient's recovery and wellness. Private rooms will be bathed in abundant natural light with visual and physical access to green space, both of which are proven to have a positive impact on patient healing. Patient rooms in the critical care floors will have an apartment setting built for families that travel to the Medical Center from around the region. A grand concourse and aesthetically pleasing landscape will link hospitals, clinics, laboratories, classrooms, administrative offices and garages.
The new tower, which will be located off Cannon Drive at the 12th Avenue intersection, will include 276 beds in the new James Cancer Hospital and 144 beds in the new critical care building. The clinical expansion plan has been reviewed by Medical Center leadership and staff, patients and their families and industry leaders, with the single tower design recommended by all groups.
"The Medical Center's inclusion on US News & World Report's Honor Roll validates that we have one of the best hospitals in the nation, right here in Columbus," said Dr. Steven G. Gabbe, CEO of the Medical Center. "We have reached capacity in the James Cancer Hospital and in University Hospital critical care beds, and we must make a significant investment to continue to provide excellent patient care and create new knowledge through translational research."
Cancer continues to touch more Ohio families each year. Inpatient admissions at The James are expected to grow by 21 percent during the next ten years. Nationally ranked and the largest cancer care facility between New York and Chicago, The James' expansion is critical to those seeking the latest advancements in diagnosis and treatment. ProjectONE will allow the Medical Center to serve 310,000 additional patients annually through the expansion.
In addition, the new facilities are a must if the Medical Center is to continue to attract and retain leading doctors and scientists as well as to compete for research funding from the National Institutes of Health and other sources. ProjectONE's state-of-the-art facilities will give scientists, researchers and clinicians the environment they need to collaborate and solve critical and complex health-related issues impacting our nation.
"ProjectONE is not only an investment in the Medical Center, but also an investment in our future – improving health and financial wellbeing for our families and their children, our state, our nation and the global community," Gabbe said. "This investment will begin paying dividends almost immediately by creating jobs we need to jump-start Ohio's economic recovery and continue long into the future."
Ohio State is committed to "green construction" for ProjectONE, which means using sustainable materials and technologies in the construction of the building. Products that are recycled and recyclable use of natural light and other environmentally responsible elements will be used to reduce the university's carbon imprint.
"Without the Medical Center's commitment to the community, millions of uninsured and underinsured Ohioans would not receive the care they so vitally need," said Gabbe. "Last year, uncompensated care accounted for a major portion of the $144 million in direct benefits the Medical Center provided to the central Ohio community, and ProjectONE will allow Ohio State to continue its mission."
Posted September 21, 2009
More Articles: