Subscribe Now
Keep up with the latest news with our magazine and e-newsletter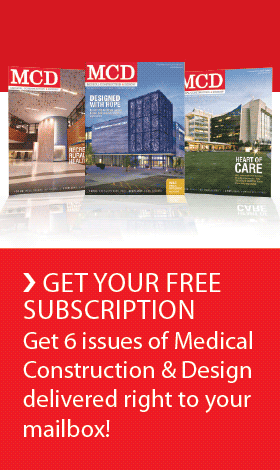 Subscribe to our E‑Newsletter
SEATTLE, Wash — Sept. 17– Northwest Hospital & Medical Center, a 281-bed full service acute care hospital, will expand its program agreement with UW Medicine to become an integral part of the UW Medicine health system. The University of Washington Board of Regents endorsed the expanded affiliation agreement at its Sept. 17 meeting. When the final documents are completed, Northwest Hospital will become the newest entity of UW Medicine, joining the current six entities that include Harborview Medical Center, University of Washington Medical Center, UW Medicine Neighborhood Clinics, University of Washington Physicians, Airlift Northwest and the UW School of Medicine. UW Medicine is also a corporate member of the Seattle Cancer Care Alliance and Children's University Medical Group and has close affiliations with Seattle Children's, the Fred Hutchinson Cancer Research Center, and the VA Puget Sound Health Care System.

"We are very pleased that Northwest Hospital is joining UW Medicine and excited about the many possibilities that this relationship presents," said Paul Ramsey, MD, CEO of UW Medicine and dean of the University of Washington School of Medicine. "Northwest Hospital is an outstanding institution with a very strong presence in the community and a history of excellence in clinical care. This integration will support the UW Medicine mission of improving the health of the public through research, teaching and patient care and will foster and expand Northwest Hospital's mission of serving the community's healthcare needs."
UW Medicine and Northwest Hospital will finalize the agreement over the coming weeks. The transaction is expected to be completed by December 31, 2009.
"Northwest Hospital has been a vital community asset since 1960, and we believe this partnership only strengthens our ability to meet our mission of raising the community's long-term health status," said Bill Schneider, president and CEO of Northwest Hospital. "By collaborating with UW Medicine, we will be able to enhance and expand services and facilities, giving our community greater access to more healthcare options. This relationship will also help UW Medicine and Northwest Hospital support each other in meeting the ever-changing challenges and demands that healthcare organizations face each day."
The UW Board of Regents endorsement enables UW Medicine CEO Paul Ramsey to execute the documents necessary to implement the affiliation on behalf of the University.
UW Medicine has had a relationship with Northwest Hospital since 1997, when the two entities signed a Cooperative Program Agreement to establish a long-term and durable relationship to collaborate on selected patient care, clinical research and educational activities. In 1998, a Northwest Hospital-based UW Medicine cardiac surgery program was developed. It is now ranked as the leading cardiac surgery program in the Puget Sound region. UW and Northwest Hospital anticipate the first opportunities for clinical collaboration under the new affiliation will center around cardiovascular services, oncology services and maternal and child health.
"It is clear that our successful existing relationship, as well as the potential for new programs in clinical care, teaching and research helped lead us to a larger partnership," said Ramsey. "We look forward to working closely with Northwest Hospital to improve the health of the public."
About Northwest Hospital & Medical Center
Founded in 1960, Northwest Hospital & Medical Center is a full-service, non-profit hospital located minutes north of downtown Seattle. With 281 licensed beds, more than 1,600 employees and all private rooms, it offers some of the most innovative, technologically advanced medical best online casino care available. Major clinical programs and services include: emergency services; critical care; cardiac care; neurosciences; stroke center; cancer care; childbirth services; bariatric surgery; sports medicine; medical rehabilitation; geropsychiatric center; Gamma Knife(R) Center; diagnostic imaging; laboratory services; and education and wellness programs, among others. For more information about Northwest Hospital and its programs and services, call (206) 364-0500 or (206) 633-4636 for the Physician Referral Line, or visit www.nwhospital.org.
About UW Medicine
UW Medicine trains new physicians and medical scientists, researches health and disease, and provides primary and specialty care to patients from Seattle and across the Pacific Northwest. The UW Medicine health system includes UW Medical Center, Harborview Medical Center, the UW School of Medicine, UW Medicine Neighborhood Clinics, UW Physicians, Airlift Northwest, and the UW's partnership in the Seattle Cancer Care Alliance with Seattle Children's and Fred Hutchinson Cancer Research Center. UW Medicine has major academic and service affiliations with Seattle Children's Hospital, Fred Hutchinson Cancer Research Center, and the Veteran's Affairs Puget Sound Health Care System in Seattle and the VA Hospital in Boise. The UW School of Medicine is the top public institution in federal funding for biomedical research. Among its 2,002 full-time faculty and 4,874 volunteer and part-time faculty are four Nobel Laureates, 32 members of the National Academy of Sciences, and 33 members of the Institute of Medicine. For more information about UW Medicine, visit http://www.uwmedicine.org/.
Posted September 18, 2009
More Articles: