Subscribe Now
Keep up with the latest news with our magazine and e-newsletter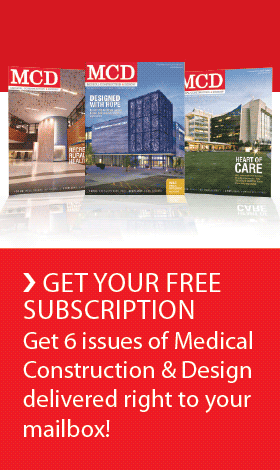 Subscribe to our E‑Newsletter
DETROIT, Mich. — Sept. 29 — Henry Ford Health System and Wayne State University have entered into discussions aimed at creating a partnership in education, research and clinical services.
Henry Ford and Wayne State have signed a letter of intent to conduct extensive and formal discussions that would bring Wayne State's School of Medicine into a closer, more comprehensive relationship than currently exists with Henry Ford.

If, in the next 90 days, talks conclude with an agreement to proceed, the two institutions will work toward a goal of a formal agreement that would be implemented by mid-2010.
Both organizations bring substantial resources to the table. Henry Ford Hospital with its 1,000-member Henry Ford Medical Group is the nation's 7th largest provider of graduate medical education, with seven hospitals, 27 medical centers, an established, integrated health system and more than $70 million in annual research expenditures. The Wayne State School of Medicine is the nation's largest single-campus medical school, with more than 1,200 medical students and 400 additional students in doctorate and master's programs. In 2008, the School of Medicine received more than $115 million in research funding and grants.
Discussions are expected to be wide-ranging and comprehensive. Potential topics include:
* Increasing the number of Wayne State medical students training at Henry Ford;
* Combining research efforts with an emphasis on translational research;
* The potential for a new research center in or near TechTown; and
* Providing the next generation of physicians with a more comprehensive education in integrated health systems and best clinical practices.
Henry Ford and the Wayne State School of Medicine also contribute heavily to the well-being of Detroit residents, with Henry Ford absorbing more than $160 million in uncompensated health care each year. Wayne State's medical school faculty annually provides more than $50 million in uncompensated care.
The two organizations already collaborate on a number of projects in research and medical education. Henry Ford has been a core academic affiliate of the Wayne State School of Medicine since 2002. In 2008, Henry Ford was the pilot site for the School of Medicine's clinical campus model, hosting 62 third-year medical students at Henry Ford's Detroit campus; through that agreement, Henry Ford physicians and researchers who teach WSU students receive academic appointments as Wayne State faculty.
More than 260 Wayne State School of Medicine alumni work at Henry Ford. The two organizations also have collaborated on a planning grant submitted for a National Institutes of Health Clinical Translational Science Award, while Henry Ford's cytogenetic diagnosis, DNA and drug discovery labs are located in the TechOne building at TechTown, the university's research and technology park.
"This partnership clearly would mean a major enhancement to the research and education programs of our School of Medicine," said Jay Noren, M.D., president of Wayne State University. "Training our students at a national top 10 integrated health system such as Henry Ford would give them the diverse experiences and highly skilled technical knowledge required for the next generation of medical practice. I look forward to working with leadership of Henry Ford toward our common goals of exceptional medical education, extraordinary research and excellent medical care."
"Not only does this potential partnership strengthen our academic and research missions," said Nancy Schlichting, president and CEO of Henry Ford Health System. "It also strengthens Detroit's reputation as a go-to city for training, research and clinical services and could be a strong, economic boost for the city."
"These talks are a natural progression of our long-term relationship with Henry Ford," said Valerie Parisi, M.D., M.P.H., M.B.A., interim dean of the Wayne State University School of Medicine. "This is a really exciting opportunity for our medical students, exposing them to an integrated health system recognized nationally for its clinical excellence, patient safety and e-technology."
"Henry Ford Medical Group has a long history of leadership in, and commitment to, academic medicine," said Mark Kelley, M.D., CEO of the Henry Ford Medical Group. "Together with Wayne State's School of Medicine, we will be one of the country's premier organizations dedicated to conducting innovative research and will strengthen our academic mission of providing outstanding future health care providers."
ABOUT HENRY FORD HEALTH SYSTEM
Henry Ford Health System is one of the nation's leading academic medical centers and health care providers, offering a seamless array of acute, primary, tertiary, quaternary and preventive care backed by excellence in research and education. Henry Ford is comprised of seven hospitals, including its flagship, Henry Ford Hospital, and the 1,000-member Henry Ford Medical Group, modeled after the Mayo Clinic employed group practice. Henry Ford recorded $3.6 billion in revenues in 2008 while providing more than $164 million in uncompensated medical care. Every year, 23,000 Henry Ford Health System employees provide care during more than 3.1 million patient contacts. Henry Ford health care providers perform 78,000 ambulatory surgery procedures each year. More than 81,500 patients are admitted to Henry Ford hospitals annually.

ABOUT THE WSU SCHOOL OF MEDICINE
Founded in 1868, the Wayne State University School of Medicine is the nation's largest single-campus medical school with more than 1,200 medical students. In addition to undergraduate medical education, the school offers master's degree, Ph.D. and M.D.-Ph.D. programs in 14 areas of basic science to about 400 students annually. More than one-half of the School of Medicine's alumni remain in Michigan to practice medicine after graduation. With more than 17,000 alumni, the Wayne State University School of Medicine is among the most productive providers of excellent undergraduate and graduate medical education in the country.
Posted September 29, 2009
More Articles: