Subscribe Now
Keep up with the latest news with our magazine and e-newsletter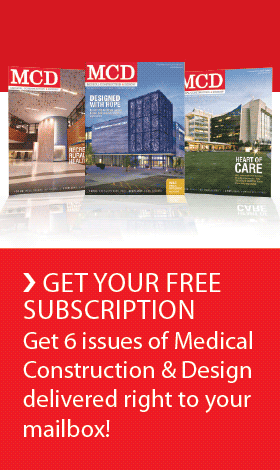 Subscribe to our E‑Newsletter
The Valley Health Board of Directors approved the issuance of $200 million in bonds August 4 to support major construction and expansion projects at Winchester Medical Center, Hampshire Memorial Hospital in Romney, West Virginia, and Morgan County War Memorial Hospital in Berkeley Springs, West Virginia.

The largest portion of the bond issuance — $140 million — will finance a major expansion project at Winchester Medical Center including a five-story tower, heart and vascular treatment area, and a new clinical laboratory.  Another $40 million will be used to build replacement hospitals for Hampshire Memorial and Morgan County War Memorial ($20 million each). Hampshire Memorial's existing building was constructed in 1958, and Morgan County War Memorial's facility dates back to 1947. The remaining proceeds will be used for interest carried during construction and issuance costs.
"This final approval by the Board signifies the end of a very deliberate, multi-year planning process, and the initiation of unprecedented expansion at Winchester Medical Center. Additionally, the funding will allow significant healthcare facility improvements for our affiliate hospitals in Hampshire and Morgan Counties," said F. Dixon Whitworth, Chairman of the Valley Health Board of Directors. "The Board and Administration have scrutinized these projects from every angle. We are confident that each construction project is in the best interest of all of the people we are privileged to serve, and is necessary to allow Valley Health to meet the projected growth and to continue to provide the high quality of care the residents of our region have come to expect."
The tax-exempt bond issue will be executed through the Winchester Industrial Development Authority and the West Virginia Economic Development Authority, and is expected to occur in mid to late October.
On June 5, Valley Health received approval for its Certificate of Public Need application from the Virginia Department of Health for the expansion project at Winchester Medical Center. Approval to replace Hampshire Memorial Hospital's aging facility was received from the West Virginia Health Care Authority in December of 2008. The Certificate of Need application for the War Memorial Hospital replacement project is presently under review by the West Virginia Health Care Authority.
"The action taken today by the Valley Health Directors affirms our commitment to continue to deliver the highest quality health care in our region, and underscores our belief that now is the time to address the significant increase in demand for health care services that are projected for this region over the next 10 to 20 years," said Mark H. Merrill, Valley Health President and CEO.
Merrill added that Winchester Medical Center has no additional space to accommodate service expansion or increased patient volume, and delaying the project could create critical problems as growth projections and demographic changes become a reality. Furthermore, the present economic downturn has had a favorable effect on the overall cost of the three projects, and their construction will provide significant economic stimulus for the region.
Construction on the Winchester Medical Center campus expansion is expected to begin in October and will take approximately three years to complete. A $10 million, 560-space parking deck to serve the future north tower is already under construction and should open in November. The 5-story Winchester Medical Center north tower will be built over the existing Emergency Department and will house a 48-bed critical care unit, a larger Neonatal Intensive Care Unit, and shell space for future growth.
Full-scale construction on the Hampshire Memorial Hospital replacement facility will also begin in October, and is expected to be completed in the first half of 2011. The Hampshire Memorial Hospital project, as well as the proposed replacement for War Memorial Hospital, represent the significant investment Valley Health is making in West Virginia, a market Valley Health has served for 20 years. Valley Health has provided health care services in West Virginia since 1989, when it was contracted to provide management services to War Memorial Hospital by the Berkeley Springs County Commission.
Valley Health is a non-profit regional healthcare system serving a population of 450,000 in northwest Virginia and eastern West Virginia. Valley Health includes five hospitals: Winchester Medical Center, a 411-bed regional referral center, Warren Memorial Hospital in Front Royal, VA, Shenandoah Memorial Hospital in Woodstock, VA, Page Memorial Hospital in Luray, VA, and Hampshire Memorial Hospital in Romney, WV. Valley Health also manages War Memorial Hospital in Berkeley Springs, WV. Additional services include Surgi-Center, Urgent Care, a regional medical transport service, durable medical equipment stores,  a retail pharmacy and more.
Posted August 13, 2009
More Articles: