Subscribe Now
Keep up with the latest news with our magazine and e-newsletter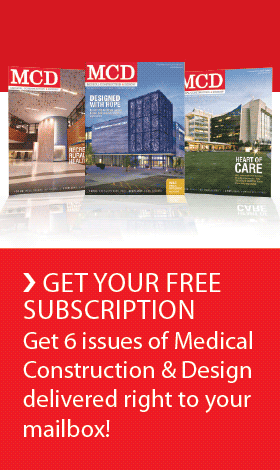 Subscribe to our E‑Newsletter
The partnership will bridge diabetes and obesity research and treatment
ORLANDO, FL — Aug. 17 — Florida Hospital and Burnham Institute for Medical Research at Lake Nona have taken another giant step in advancing Orlando as a hub for medical research. Today, officials from Florida Hospital and Burnham Institute came together to announce the appointment of Dr. Steven R. Smith, an internationally-renowned diabetes and obesity researcher, as the new executive director of the Florida Hospital – Burnham Clinical Research Institute that focuses on the study of diabetes, obesity and the metabolic origins of cardiovascular disease.

"Our vision was to recruit a world-class physician and scientist to lead our mission," said Dr. Daniel Kelly, scientific director of Burnham Institute for Medical Research at Lake Nona. "We have found the very best and are delighted that Dr. Smith, who is renowned in both basic science and clinical research, will be directing the new institute."
Florida Hospital and Burnham Institute made a second significant announcement: the construction of a new building to house the clinical research institute. The institute will bring scientists, clinicians and the procedures necessary to facilitate clinical research under one roof.
"Under the leadership of Dr. Smith, we will be working together to conduct translational research, which aims to form a bridge between the research lab and bedside care," said Dr. Kelly. "This means while Florida Hospital will be working directly with the patients, Burnham scientists will be in the lab studying how and why disease processes vary by individuals."
The proposed state-of-the-art, 35,000-square-foot building will serve as the gateway to Florida Hospital's Health Village, which is the area being developed around Florida Hospital Orlando for medical space, residential areas, retail and more. Not only does this new building represent remarkable strides in medicine, it will also create jobs while honoring the state's mission to promote biomedical sciences. The two-year construction schedule is expected to begin with a groundbreaking the first quarter of 2010.
"With this partnership, we will change how diabetes and obesity research is conducted," said Dr. Steven R. Smith, executive director of the Florida Hospital – Burnham Clinical Research Institute. "This new institute will help break down the distance that exists between research and the clinic and help ?????? ?????? make it possible to deliver results faster and on a personalized level."
The prevalence of diabetes continues to increase at alarming rates. In Central Florida, the number of people with diabetes has increased from 7.8 percent to 11.5 percent in the past 10 years. Nationally, diabetes now affects more than 24 million best casinos online Americans. The creation of a Florida Hospital – Burnham Institute Clinical Research Institute will take the prevention, diagnosis and treatment of diabetes and obesity to the next level as the numbers of Americans with these ailments continue to climb.
Together, the two organizations hope to work toward delivering more personalized medicine in order to provide the best outcomes for those affected by diabetes, obesity and its related diseases.
About Burnham Institute for Medical Research
Burnham Institute for Medical Research uses an entrepreneurial, collaborative approach to medical research to reveal the fundamental molecular causes of disease and devise the innovative therapies of tomorrow. The Institute is organized into five research centers: cancer; neurosciences, aging and stem cell research; infectious and inflammatory diseases; diabetes and obesity; and children's health. Burnham is a nonprofit, public benefit corporation headquartered in La Jolla, California, with campuses in Orlando, Fla. and Santa Barbara, Calif. For more information, visit www.burnham.org.
About Florida Hospital
Opened in 1908, Florida Hospital is one of the largest not-for-profit hospitals in the country, caring for more than a million patient visits per year – that's more than any other hospital in the country, according to the American Hospital Association. The more than 2,000-bed system, comprised of eight hospitals and 19 Centra Care locations, has been recognized by U.S. News & World Report as one of the best hospitals in the country for the past 10 years.
SOURCE Florida Hospital
Posted August 17, 2009
More Articles: