Subscribe Now
Keep up with the latest news with our magazine and e-newsletter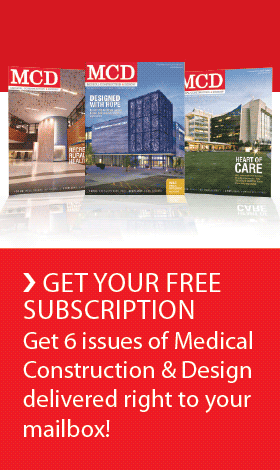 Subscribe to our E‑Newsletter
Duke University Health System (DUHS) announced it is moving forward with the construction of a dedicated, state-of-the-art Cancer Center and the new Duke Medicine Pavilion, a major expansion of surgery and critical care services at Duke University Hospital (DUH).
In making the announcement, Victor J. Dzau, MD, chancellor for health affairs and CEO of DUHS, said the project will increase Duke's ability to meet the growing demand from patients throughout North Carolina and the nation, to expand its widely recognized primary, specialty and sub-specialty care services, while also strengthening its renowned teaching, training and research programs.

"The primary factor in our decision to move forward with these projects is our sense of responsibility and conviction to ensure that we meet the current and projected demands for the high quality healthcare services that patients have come to expect from Duke," said Dzau. "This project is all about our patients, faculty and staff, and our missions of clinical care, teaching and pursuing breakthrough research."
The project will also add to the important role DUHS plays in the Research Triangle, and throughout the state of North Carolina, as a leading economic driver as it will create as many as 1,500 jobs during construction and an estimated 1,000 permanent jobs upon completion.
The two facilities will transform the landscape of the current Duke Medicine campus by adding a total of approximately 850,000 square feet. The Cancer Center is expected to be completed and ready for occupancy in 2012, while the Duke Medicine Pavilion is expected to begin receiving patients in 2013. Total project costs are currently estimated to be more than $700 million
The new Cancer Center will consolidate outpatient cancer services and clinical research from across the campus into a patient-centered multidisciplinary center. This seven-story, 267,000 square-foot facility will adjoin to the current Morris Cancer Clinic and will be comprised of – among other things – 140 examination rooms, 75 infusion stations, a pharmacy, and an outdoor garden terrace where chemotherapy patients can go while receiving their infusions.
"Cancer care and research are core areas of excellence within Duke Medicine and many of our faculty have recognized national, and international, reputations for innovation in this field," said William J. Fulkerson, Jr., MD, senior vice president for clinical affairs for DUHS. "Patients in North live online casino Carolina and elsewhere will have access to a center of excellence that combines the best in convenient, multidisciplinary cancer care, along with leading edge approaches to personalized treatment strategies."
The Cancer Center will also include dedicated private reflection spaces, a patient boutique that will provide specialty products and services, a café, and a patient resource center.
"Research shows that cancer care is most effective when delivered by specialists who are specifically trained and exclusively focused on cancer treatment and research," Dzau said. "Providing this kind of focused, highly specialized multidisciplinary online casino cancer care represents a distinctive way that Duke is providing special value to the community."
The Duke Medicine Pavilion at Duke University Hospital will be an eight-story building of approximately 580,000 square feet, and will include 16 new operating suites, 96 critical care beds and 64 intermediate care beds. The operating suites will feature the latest in surgical technologies, as well as intraoperative magnetic resonance and computed tomography (CT) imaging capabilities that will enable greater real-time precision and safety in complex procedures.
With the current intensive care and step-down care space at DUH running near capacity, the newly created critical care beds are urgently needed. Also, the 64 new intermediate care beds will allow for optimal transition of patients from intensive care beds to standard hospital rooms.
"Projections for large increases in cancer cases in North Carolina over the next several years suggest that our plan – complementing that of our colleague University of North Carolina – will just meet the anticipated demand," said Dzau. "I believe the combined clinical and research advancements at Duke and UNC, as well as the enhanced collaboration between the institutions have the potential to turn the Research Triangle into one of the country's epicenters for excellence and advancements in cancer care."
"Duke faculty are leading or participating in more than 700 cancer research studies, and the excellence of our basic science and clinical researchers will always be a critically important driver of the success of our Cancer Center," said Nancy Andrews, MD, PhD., dean of the Duke University School of Medicine.
The expanded Duke clinical facilities will also serve as a state-of-the-art training and education facility for the nearly 900 residents and fellows at Duke who comprise one of the largest training programs in the United States.
This major expansion project follows on several recent significant capital projects throughout Duke Medicine, including renovations at Duke Raleigh and Durham Regional hospitals, and the opening of several new clinics in Wake County (Brier Creek, Morrisville, Knightdale and north Raleigh).
Posted August 27, 2009
More Articles: