Subscribe Now
Keep up with the latest news with our magazine and e-newsletter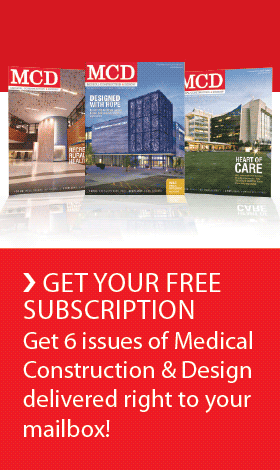 Subscribe to our E‑Newsletter
SAN FRANCISCO, CA — TriWest Healthcare Alliance, with the support of Blue Shield of California, has been awarded a new contract by the U.S. Department of Defense's TRICARE program to provide access to healthcare services to nearly 2.7 million U.S. military personnel and their dependents through 2015. The new TriWest contract is worth approximately $16 billion, and covers military personnel in the Western United States.

Blue Shield, a not-for-profit health plan, has served nearly half a million TRICARE members in California since 2004, when it first purchased an ownership stake in TriWest and helped TriWest win the 2002 DoD contract. Since then, Blue Shield has built the largest network in the TriWest organization and consistently ranked high in audits and reviews against the DoD metrics and standards. Blue Shield even achieved a perfect score in a recent internal TriWest comprehensive 2009 audit.
"We provide health coverage to many large groups, and we've made it a priority to ensure these military members and their families have access to high quality medical care throughout California," said Bruce Bodaken, Chairman and CEO of Blue Shield of California. "It is an honor to take care of the people who protect us, and we take the responsibility seriously."
Formed from an alliance of not-for-profit health plans and hospitals, TriWest Healthcare Alliance began operations in 1996. Today, TriWest's owner plans support the health care needs of 2.7 million people. TriWest provides access to cost-effective, high-quality health care in the 21-state TRICARE West Region, and was named the 2007 TRICARE Region of the year.
"Blue Shield of California has been an outstanding partner in serving America's soldiers and their loved ones," said TriWest President and CEO David J. McIntyre, Jr. "Together we have built a strong track record of providing access to quality medical care efficiently and transparently."
TRICARE replaced the Civilian Health and Medical Program of the Uniformed Services, or CHAMPUS, which was created in 1956 to expand healthcare coverage to military retirees and the families of active-duty personnel. TRICARE establishes government contracts with private health plans to bring the efficiencies of managed care to the military health system while also supporting and enhancing military readiness in times of war or national emergency.
Background on Blue Shield of California
Blue Shield of California, an independent member of the Blue Shield Association, is a not-for-profit health plan dedicated to providing Californians with access to high quality care at a reasonable price. Founded in 1939, it now has 3.4 million members, 4,800 employees, one of the largest provider networks and more than 20 office locations, providing a wide range of commercial and government products throughout the state. The company has contributed $100 million over the past three years to the Blue Shield of California Foundation to fund nonprofit organizations that improve access to quality health care in California. Contact your local agent or broker for more information about Blue Shield products and services, or visit the Blue Shield web site at www.blueshieldca.com.
TriWest Healthcare Alliance is not a licensee of the Blue Cross Blue Shield Association.
CONTACT:  Erica PerngMedia Relations Consultant
(415) 229-6171
Erica.perng@blueshieldca.com
SOURCE Blue Shield of California
Posted July 14, 2009
More Articles: