Subscribe Now
Keep up with the latest news with our magazine and e-newsletter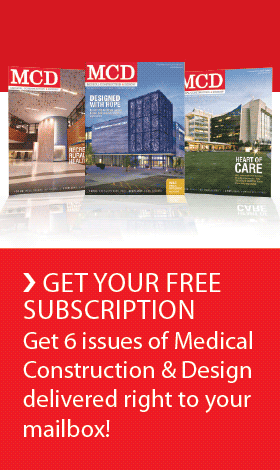 Subscribe to our E‑Newsletter
Partnership to Fund $240 Million in New Services, Facilities and Physician Specialists for Western Prince William County
MANASSAS, VA. and WINSTON-SALEM, N.C., July 1 — Following recent approvals by the Federal Trade Commission and the Virginia Attorney General, Prince William Health System (PWHS) of Manassas, Va. and Novant Health of North Carolina, both non-profit organizations, announced today they have finalized an agreement to merge. Novant will invest more than $240 million to help PWHS continue to meet the increasing health care needs of western Prince William County, the population of which is projected to grow more than 20 percent in the next two years.

"Through this exciting partnership, Prince William Health System will take our delivery of quality health care to the next level by expanding access to services, creating new facilities for our rapidly growing community and enhancing job security for our valued employees," said Michael J. Schwartz, President and CEO of Prince William Health System. "We are pleased to have achieved this milestone for growth and we are swiftly moving forward on enhancing the highest priority services and recruiting additional physician specialists."
Under the terms of the agreement, Prince William Health System will retain its name and identity and will continue to be governed by a board of trustees made up of local leaders with deep ties to the community. Novant will seat one PWHS representative on its board, and PWHS will seat one Novant representative on its board. In addition, all donations to the PWHS Foundation will continue to stay within the community.
Specifically, the partnership will enhance the range and quality of PWHS services including: updating its critical care unit, constructing a state-of-the art cardiac catheterization lab, recruiting more than 50 new physician specialists, building a new hospital in the rapidly growing Haymarket area of Prince William County, and adding more private patient rooms to the Manassas hospital.
"Novant Health and Prince William Health System have joined together because we share a commitment to improving the health of our patients, especially those most in need," said Paul Wiles, President and CEO of Novant Health. "We enthusiastically welcome PWHS to the Novant family and are excited to help build on a long-standing tradition of providing remarkable patient care."
About Prince William Health System
Prince William Hospital opened in 1964 to serve the Manassas, Virginia area. Based in a region that is rapidly changing and growing, today Prince William Health System includes a 170-bed, nonprofit hospital in Manassas, casino australia online and new and expanded facilities such as the Heathcote Health Center, Marblestone Health Center, Lake Manassas Cancer Center, and Caton Merchant House, an assisted living facility. PWHS has received numerous recognitions for clinical excellence and performance including the Virginia Senate Productivity and Quality Award for two consecutive years.
About Novant Health
Novant Health is a not-for-profit integrated group of hospitals and physician practices, caring for patients and communities in North and South Carolina. The Novant Medical Group consists of 1,097 physicians in 372 practice locations. Hospital affiliates include Presbyterian Hospital, Presbyterian Orthopaedic Hospital, Presbyterian Hospital Matthews and Presbyterian Hospital Huntersville in the Charlotte area; Forsyth Medical Center and Medical Park Hospital in Winston-Salem; Thomasville Medical Center in Thomasville, Brunswick Community Hospital in Supply; and Rowan Regional Medical Center in Salisbury. Other Novant facilities and programs include nursing homes, outpatient surgery centers, medical plazas, rehabilitation programs, community health outreach programs and the national MedQuest organization with 103 imaging centers in 13 states. Novant Health is ranked 12th nationally among the 2009 Top 100 Integrated Healthcare Networks, according to an analysis by the SDI health informatics company.
SOURCE Prince William Health System
Posted July 2, 2009
More Articles: