Subscribe Now
Keep up with the latest news with our magazine and e-newsletter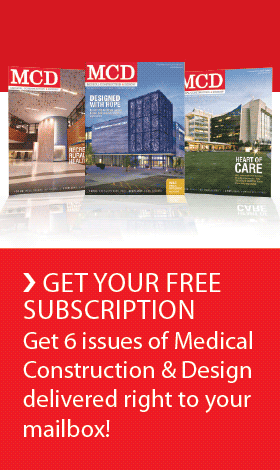 Subscribe to our E‑Newsletter
Project could top $900 million
NEW ORLEANS, LA (WWLTV) – The nation's top veterans affairs chief said on Monday the new VA Hospital is closer to reality than some people might think.
That's despite the numerous delays and state struggles over who will control the adjoining replacement for Charity Hospital.
Eric Shinseki, the U.S. secretary of Veterans Affairs, spoke to New Orlean's WWLTV Eyewitness News exclusively about the future of the massive downtown project.
"The only thing that I have to complain about is we have no hospital. There is not one shovel of dirt turned for a new hospital and we desperately need one," an older veterans said in front of a cheering audience at a town hall meeting.

"I just want to tell you we are going to build a hospital that serves the veterans in this area," answered  Shinseki from the stage to a clapping audience.
Shinseki was in Reserve Monday morning answering questions at a rural town hall meeting, one of four Obama cabinet members taking questions on a wide range of topics. Before the meeting he explained the plans for a new VA Hospital.
"We anticipate finishing final design and beginning to break ground next spring, spring of 2010," Shinseki said.
Shinseki said the hospital will open in 2013. Construction will employ 3000 people. Once open, the health care workforce will be more than double that of the VA Hospital pre-Katrina, employing 2200 men and women with an average income of $90,000 a year.
"Money has been put aside; about $600 million already set aside. But we expect, when it's done, this will be a $900 million project," Shinseki said. 
Posted July 21, 2009
More Articles: