Subscribe Now
Keep up with the latest news with our magazine and e-newsletter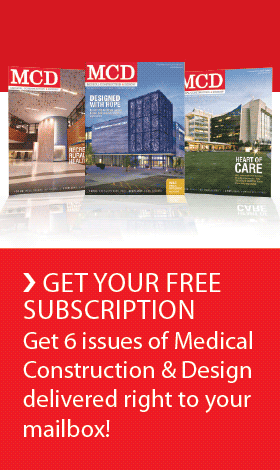 Subscribe to our E‑Newsletter
63,000-Square-Foot Critical-Access Facility Improves Functionality and Creates Operational Efficiencies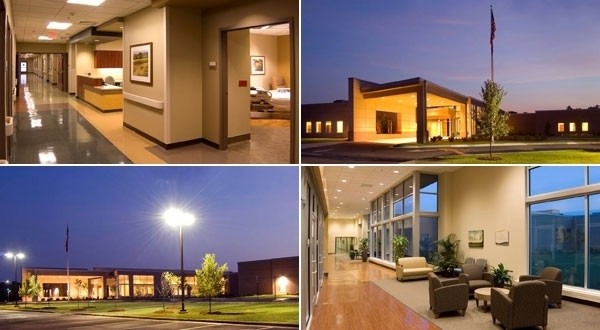 Nashville, TN  – July 30 – Gresham, Smith and Partners, a leading national architecture, engineering, interior design and planning firm, announces the opening of Howard Memorial Hospital in Nashville, Arkansas for which the firm provided planning and design services.  The 63,000-square-foot critical access facility contains 20 private patient rooms, two operating rooms, a minor procedure room and full-service emergency, imaging departments and a helipad.  The facility replaces an existing hospital and is designed to improve functionality and create operational efficiencies. 



"We are excited to occupy our new facility which enhances the quality of care that we are providing to the community," stated Rae Dowda, BSN, RN, CNO, Howard Memorial Hospital.  "GS&P worked with our staff to design a hospital that will streamline our operations and create efficiencies for our staff while aesthetically portraying a new modern image to match the level of care we are providing."
Inspiration for the hospital's design was drawn from the various landform characteristics of the area combined with the historic atmosphere of the nearby towns. GS&P applied safety-focused principles and overall patient wellness to the standard patient room layout.  These private rooms allow for excellent patient visibility for the staff and provide the patients views to the outside.  The patient unit is flexible in design to accommodate a changing patient census and departmental adjacencies are optimized allowing quick and convenient access for staff and patients.
"Our team worked with the staff of Howard Memorial to understand their specific work process and operational needs in order to create a design that would appropriately meet their needs," stated Jeffery Morris, AIA, LEED AP, Gresham, Smith and Partners.  "In addition to providing space and amenities for current staff and patient volume, the design also provides flexibility for future growth with all departments having the ability to easily expand.  We are proud of our design and expect that it will help to improve the quality of life for the community by providing an effective tool for the staff to provide excellent care."  
GS&P provided site master planning for the 53-acre green-field site, process mapping, space planning, architecture, engineering, landscape architecture and environmental graphic services.  Robins & Morton served as the project's construction manager.
About GS&P:
Gresham, Smith and Partners provides design and consulting solutions for the built environment that contribute to the success of national and international clients.  For more than 40 years, GS&P has focused on enhancing quality of life and sustainability within communities.  GS&P consists of industry-leading professionals practicing architecture and engineering design as well as scientists and highly specialized planning and strategic consultants in Aviation, Corporate and Urban Design, Environmental Compliance, Healthcare, Industrial, Land Planning, Transportation and Water Services.  GS&P consistently ranks among the top architecture and engineering firms in the United States.  For more information regarding GS&P, visit www.gspnet.com.
Posted July 30, 2009
More Articles: