Subscribe Now
Keep up with the latest news with our magazine and e-newsletter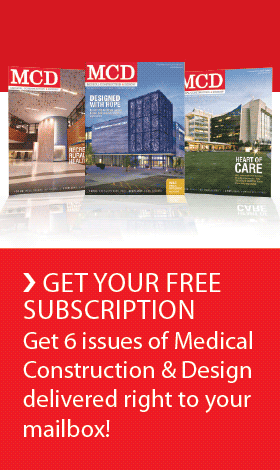 Subscribe to our E‑Newsletter
California Pacific Medical Center has grand plans for the future of health care in San Francisco, and the centerpiece is a 550-bed hospital with top-of-the-line services that administrators say would be a boon to residents and a destination medical center, drawing patients from all over the country.

This being San Francisco, it should come as no surprise that such an ambitious project has become highly controversial.
The proposed Cathedral Hill Hospital, which would be located at the intersection of Geary Boulevard and Van Ness Avenue, is part of a $2.5 billion long-term plan that involves a renovation – and shrinking – of St. Luke's Hospital on Cesar Chavez Street.
California Pacific administrators say the changes will better serve San Francisco by consolidating resources and offering better care at less cost. But critics say the plan takes vital care away from neighborhoods that don't have good access to medical facilities, and focuses on specialized care that caters to the wealthy and leaves behind the uninsured.
"From an ideal perspective, you would have everything available to everyone in every neighborhood. But that's just not the reality of health care today," said Judy Li, the former chief administrative officer of St. Luke's who is leading CPMC's health care system overhaul.
"Yes, we want to be a destination hospital. I can't apologize for CPMC's aspirations to deliver the best care possible to San Franciscans," she said. "But it's not only rich people accessing care, we give every San Franciscan the kind of care they should get."
California Pacific Medical Center, an affiliate of giant nonprofit Sutter Health, operates three campuses in San Francisco – in Laurel Heights, Pacific Heights and the Castro – besides St. Luke's.

Click here to read full article
Posted July 6, 2009
More Articles: