Subscribe Now
Keep up with the latest news with our magazine and e-newsletter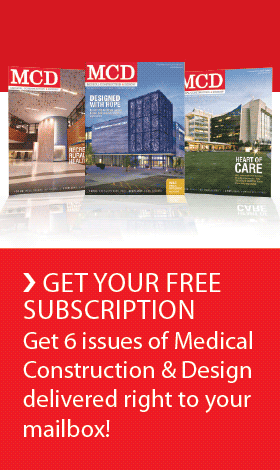 Subscribe to our E‑Newsletter
Joliet, IL — June 02 — Silver Cross Hospital announced today that it has successfully completed the financing program for the replacement hospital in New Lenox, IL. Goldman Sachs and Barclays Capital underwrote the $260,000,000 of Illinois Finance Authority Series 2009 Revenue Bonds. Ponder and Co. served as the Hospital's financial advisor. "We are extremely pleased with the issuance," said Paul Pawlak, President and Chief Executive Officer at Silver Cross Hospital. "Response was excellent and we are gratified that our project was viewed so positively in the financial markets".

The Illinois Health Facilities Planning Board approved Silver Cross for a replacement hospital in 2008. The Hospital will have 289 beds and be over 600,000 square feet. The project is on schedule and it is anticipated that the Hospital will open in early 2012 as planned.
The Silver Cross Hospital municipal bonds were rated BBB+ by Fitch Ratings. According to Fitch, the "stable outlook reflects Fitch's belief that management will meet or exceed its projections through construction and opening of the new hospital". William Brownlow, Chief Financial Officer at Silver Cross stated that, "Interest in the sale was high and driven by our consistent and positive operating results." Proceeds from the bonds will be used to partially fund construction of the replacement hospital, establish a debt service reserve fund and pay associated casino internet costs of issuance according to Brownlow.
About Silver Cross Hospital
Silver Cross Hospital is a not-for-profit health care provider serving Will County and southwest casino internet suburban communities since 1895. Silver Cross is one of only 9 hospitals in the country that has been named as a Thomson Reuters 100 Top Hospitals National Award winner for the last five consecutive years. The Hospital has also been recognized as one of America's Most Customer Friendly Hospitals by the American Alliance of Healthcare Providers. With over 2,500 employees, physicians and volunteers, Silver Cross operates a 304-bed acute care hospital and eight satellite facilities providing outpatient services and physician offices. Construction has begun to build a state-of-the-art replacement hospital opening in 2012 in New Lenox. To learn more about Silver Cross Hospital or a referral to a physician on staff, visit www.silvercross.org or call 1-888-660-HEAL (4325).
Posted June 8, 2009
More Articles: