Subscribe Now
Keep up with the latest news with our magazine and e-newsletter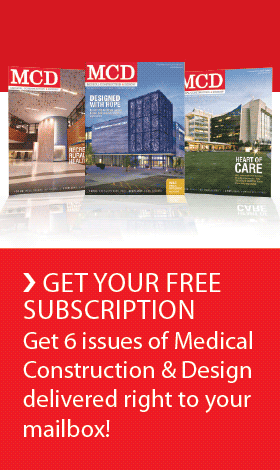 Subscribe to our E‑Newsletter
Registered Candidates Can Test for New LEED Green Associate and LEED AP Operations + Maintenance Credentials
Washtington, DC – May 29 – The Green Building Certification Institute (GBCI) this week began testing candidates who wish to pursue the new LEED Green Associate credential or the new LEED Accredited Professional (AP) Operations and Maintenance (O+M) credential. 
The LEED Green Associate credential is intended for individuals seeking to propel their professional journey into the green building industry. It represents the demonstrable knowledge and skills needed in the allied professions and non-technical fields of practice related to green design, construction and operations.  It is also the first step for professionals if they later choose to become a LEED AP.

"LEED APs have become a force for change in the building industry." said Peter Templeton, President of GBCI. "The new LEED Green Associate credential will recognize professionals who possess the core green building knowledge to help bring about market transformation in related disciplines in the workforce.
The LEED AP O+M credential recognizes the advanced knowledge in sustainable operations and specialized expertise in best management practices required for greening existing buildings. The new credential was designed to be consistent with the knowledge base and requirements of the new LEED 2009 rating system released last month.
Attaining the LEED AP O+M credential is a two-part process requiring a candidate to pass the LEED Green Associate exam as part one to demonstrate general knowledge, and then pass a second operations and maintenance specialty exam.
"This highly specialized credential brings with it tremendous value at a time when retrofitting our existing building stock is critical to addressing energy dependence and climate change," Templeton said.  "It signifies practical knowledge and deep expertise in how to save energy, water and money for the owners and operators of the 5.1 million existing commercial building in the U.S., virtually all of which can benefit from the operational efficiencies LEED promotes."
For more information related to the exam structure, eligibility requirements and maintenance programs for these credentials, visit www.gbci.org. 
About GBCI
GBCI was created to administer certification and credentialing programs related to green building practice and to ensure that the LEED Accredited Professional (LEED AP) program continues to be developed in accordance with best practices for credentialing programs. To underscore this commitment, GBCI is undergoing the American National Standards Institute (ANSI) accreditation process for personnel certification agencies complying with International Organization for Standardization (ISO) Standard 17024.
Early in 2009, GBCI assumed responsibility for administering the LEED building certification program for the more than 20,000 commercial projects seeking third party verification of compliance with the industry's leading green building rating system. For more information, please visit www.GBCI.org.
Posted May 29, 2009
More Articles: