Subscribe Now
Keep up with the latest news with our magazine and e-newsletter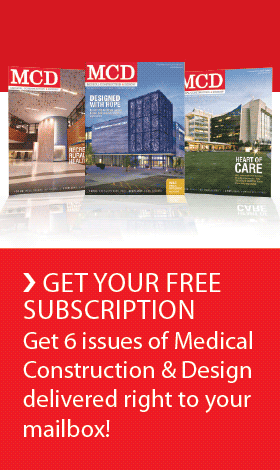 Subscribe to our E‑Newsletter
Philanthropist's Gift Leaves 'Remarkable Legacy'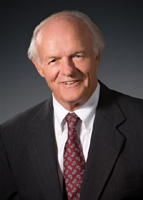 Sioux Falls, SD – April 8 – Sanford Health today announced South Dakota philanthropist Denny Sanford fulfilled his commitment to the organization by completing his $400 million pledge. As part of the largest philanthropic gift to a hospital or health system in the nation's history, Denny Sanford agreed to make donation installments of $50 million over an eight year period, totaling $400 million. Sanford Health received the first $50 million in February 2007. Mr. Sanford has accelerated his donations over the past two years, and Sanford Health received the final installment on April 3, 2009; more than five years ahead of schedule. "By completing his pledge in just over two years, Mr. Sanford has once again taught us the value of commitment, the strength of a promise and the power of finishing what one begins," stated Kelby K. Krabbenhoft, Sanford Health President and CEO. "His pledge was the largest in history to a healthcare organization, and now his final payment makes that a reality."

Sanford Initiatives
Mr. Sanford's $400 million gift is being used for four clearly defined Sanford Health Initiatives: Sanford Research, The Sanford Project to cure Type 1 diabetes, the Sanford healthcare campus of the future and the investment in children, which includes the creation of pediatric clinics around the world. The Sanford Initiatives have already seen growth and success since the announcement of Mr. Sanford's gift in 2007. Sanford Research/USD continues to grow with researchers and staff numbering well over 100. A worldwide recruiting process over the past year is creating the leadership team for The Sanford Project which will be announced in the coming months. The first Sanford Children's world pediatric clinic will open this summer in Duncan, OK.
"Mr. Sanford's generosity will leave a remarkable legacy and have impact well beyond this gift," added Krabbenhoft. "We will invest the money in a manner that will provide as much security and safety as can be found for this money today."
Additional Gifts
Mr. Sanford's gifts to Sanford Health extend well beyond the $400 million gift. Prior donations include:
2004 – $16 million for the new Sanford Children's Hospital
2007 – $5 million to create the Mayo Clinic/Sanford Health pediatric collaboration
2007 – $20 million directed for growth and development of the Sanford School of Medicine of The University of South Dakota
2008 – $20 million to the Burnham Institute for Medical Research in LaJolla, CA to establish the Sanford Children's Health Research Center in California and South Dakota
"So, as we announce the acceptance of Mr. Sanford's final payment on his gift to us, we can say that his generosity can be measured to nearly $500 million, but his impact goes well beyond that," added Krabbenhoft.
Posted April 23, 2009
More Articles: