Subscribe Now
Keep up with the latest news with our magazine and e-newsletter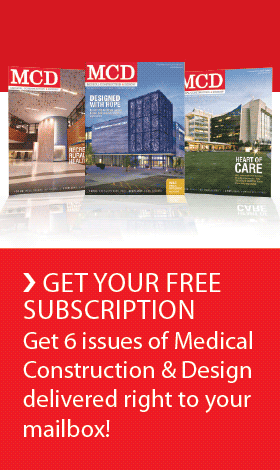 Subscribe to our E‑Newsletter
Palomar Pomerado Health Again Scales Back Expansion Plans

7:12 p.m. February 9, 2009
CARMEL MOUNTAIN RANCH – For the second time, the Palomar Pomerado Health district has scaled back its ambitious expansion plans.
On Monday, the district's board approved cutting about $21 million from the budget of its 11-story Escondido hospital under construction, long touted as a visionary "hospital of the future."
The cuts include some signature elements, including outdoor healing gardens and a "green" energy-saving designation, as well as a playground, meditation room, library and a high-tech "media wall" in the lobby, saving $6.1 million in all.
The board decided to preserve some elements, such as interior terraces and a glass column in the middle of the hospital, and officials said some features could be restored through donations.
Last month, the district said the total cost of building and equipping Palomar Medical Center West had increased by about $86 million sinceMay 2007. The new cost is now about $957 million, including a central plant, which the district may decide to lease. The hospital is scheduled to open in 2012.
Five years ago, the hospital's construction cost was projected at $531 million and it was supposed to open in 2010.
The cuts announced Monday are in addition to those made in the past two years. They included delaying the opening of a women and children's health center, and reducing the number of beds to 300 instead of 453.
Last year the district said it was delaying expansion of Pomerado Hospital in Poway by building a five-story tower as a shell that would be completed later. Now it is considering eliminating the tower.
Some of the two dozen or so changes that the board approved Monday will alter the look and feel of the Escondido hospital. They include replacing materials with cheaper ones, such as using plaster instead of fiber reinforced cement panels on some exterior walls, saving $2.25 million, and using less wood paneling in patient rooms, a savings of $2 million.
The board also decided to use cheaper ceiling panels in patient rooms, saving $640,000; using less expensive shades in patient rooms, saving $400,000; and eliminating a custom mostly glass stairway in the lobby, $350,000.
The board agreed with most of the district's recommendations but chose to preserve a community meeting room at a cost of $750,000.
Some board members were focused on the bottom line. But board member Dr. Alan Larson was reluctant to cut the playground, meditation room and library. He said it would be "weird" and "chintzy" not to have them. "We are the hospital of the future, not the hospital of the past," he said.
Dr. David Tam, who is overseeing the construction, said the cost overruns are the result of regulatory changes by the state and increases in the cost of construction and equipment.
District staff is asking the board to cut an additional $7 million in the next two months. Administrators have already made $17 million in cuts, Tam said.
Posted March 24, 2009
More Articles: