Subscribe Now
Keep up with the latest news with our magazine and e-newsletter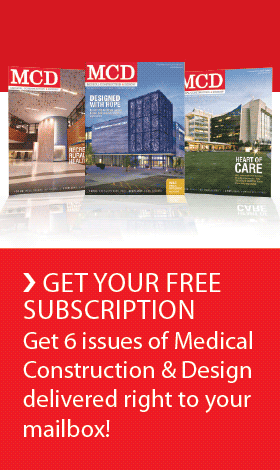 Subscribe to our E‑Newsletter
Noted Sustainable Design Thought Leader Scot Horst Named USGBC's SVP of LEED

Washington DC — March 6 – The U.S. Green Building Council today announced the appointment of Scot Horst to the position of Senior Vice President, LEED, a new position in the organization.  The appointment is effective April 1, 2009.
"Scot's visionary leadership has been much in evidence in his role as chair of the LEED Steering Committee these past three years," said Rick Fedrizzi, president, CEO and founding chair, USGBC and board chair, GBCI. "The evolution of LEED under his watch culminates with the launch of LEED v3, which sets a new benchmark for high performance buildings. His transition to a full-time senior staff position in the organization underscores our intent to continue LEED's upward momentum as the market's tool of choice for advancing green building."

"USGBC stands at the nexus between buildings and humanity," said Horst. "Thanks to the incredible work of this organization, the question is no longer 'How do we do less harm?' rather, it has become 'How can we do more good?  How can we make buildings restorative and ultimately regenerative? LEED is the focal point that makes these questions possible, and advancing the whole systems thinking it requires is a mission I am passionate about."
Fedrizzi noted that Horst is widely recognized as a leader in the sustainable design movement as a partner in 7group, a green building consultancy and as president of the Athena Institute International where he has been involved with a broad range of work related to Life Cycle Assessment.   During his LEED Steering Committee chairmanship, Horst has overseen the development of LEED for Core and Shell, LEED for Schools, Revisions to LEED for Existing Buildings, LEED for Neighborhood Development, LEED for Homes, LEED for Healthcare and LEED 2009.As a LEED Accredited Professional he has worked on over 70 LEED projects.  He has been a LEED faculty member, a LEED reference guide author and chair of the PVC Task Force of the Technical Science and Advisory Committee.
"Scot rounds out USGBC's management 'dream team' that includes Chris Smith, Rebecca Flora and Michelle Moore and Peter Templeton at GBCI," said Fedrizzi.  "I'm honored to lead this talented group in support of our members who are working so hard every day to realize our vision of a sustainable built environment within a generation."
About USGBC
The U.S. Green Building Council is a nonprofit membership organization whose vision is a
sustainable built environment within a generation. Its membership includes corporations, builders, universities, government agencies, and other nonprofit organizations. Since USGBC's founding in 1993, the Council has grown to more than 18,000 member companies and organizations, a comprehensive family of LEED® green building certification programs, an expansive educational offering, the industry's popular Greenbuild International Conference and Expo (www.greenbuildexpo.org), and a network of 78 local chapters, affiliates, and organizing groups. For more information, visit www.usgbc.org.
Posted March 24, 2009
More Articles: