Subscribe Now
Keep up with the latest news with our magazine and e-newsletter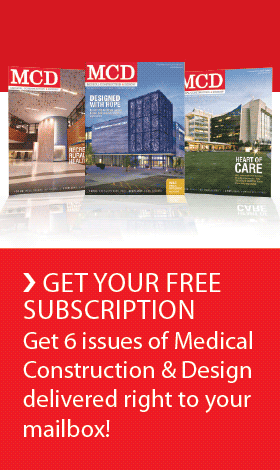 Subscribe to our E‑Newsletter
NeoCon® World's Trade Fair 2009 Presents Must-See Keynotes, Speakers

Chicago — March 12 – NeoCon World's Trade Fair, the country's largest contract furnishing show and premier exhibition for the design and management of the built environment, returns to The Merchandise Mart June 15-17, 2009 with an incredible line-up of guest speakers.
NeoCon® World's Trade Fair is not only the place to see the latest products from the best manufacturers in the business, but it's also the place to hear from the people behind the revolutionary ideas which shape the industry. The 41st annual NeoCon will feature significant keynote speakers each day of the conference, including: bestselling author of A WHOLE NEW MIND Daniel Pink, Architecture and Design curator Paola Antonelli and Principal Architect of the Rockwell Group Shawn Sullivan.

KEYNOTE SPEAKERS
Daniel Pink, sponsored by Allsteel, presented by IIDA
8 a.m., Monday, June 15
Holiday Inn Chicago Mart Plaza, Sauganash Ballroom
Best selling author of A WHOLE NEW MIND, Daniel Pink, will present his provocative and entertaining keynote "Creativity, Motivation and You." His address will explore the science of human motivation by drawing on startling studies and real-life examples showing how much of what we do in organizations actually crushes creativity. Pink will reveal the three elements at the heart of genuine, sustainable motivation and will explain how to create a culture that allows creatives to do their best work.
Paola Antonelli, sponsored by Paoli, presented by ASID
8 a.m., Tuesday, June 16
Holiday Inn Chicago Mart Plaza, Sauganash Ballroom
Italian-native Paola Antonelli, senior curator in the Architecture and Design department at the Museum of Modern Art in New York, has become a force to be reckoned with in the design world. In her NeoCon keynote, "The Future of Design," Antonelli will focus on how designers stand between revolutions and everyday life, how they have the ability to grasp momentous changes in technology, science and society, and how they convert them into objects and ideas that people can understand and use. Antonelli will present examples from all over the world that show how the second oldest profession will evolve in the future.
Shawn Sullivan, sponsored by MMPI, presented by Light!
8 a.m., Wednesday, June 17
Holiday Inn Chicago Mart Plaza, Wolfpoint Ballroom
In this keynote "The Art of Lighting: An Exploration of the Necessity and Power of Light in Design," Shawn Sullivan, a principal architect at Rockwell Group, will discuss the incredible power and importance of light in design. Light has always been a central focus of Rockwell Group's designs, which often draw inspiration from the intersection of theater and architecture. Sullivan will discuss the spectacle and theatricality of light not only in terms of Rockwell Group's own work, but also in the context of other sources of inspiration. Whether using light to create movement, for subtle detailing or for bold reinforcement of the architectural concept, lighting is everything.
LUNCHEON PROGRAMS
Jeanne Gang, sponsored by Herman Miller
Noon, Monday, June 15
Holiday Inn Chicago Mart Plaza, Sauganash Ballroom
Jeanne Gang leads Studio Gang Architects, an architectural practice whose work has been noted for its innovation and is recognized as a design leader. In her presentation "Density as Design Element," Gang will discuss density as a tool and examine its influence in her own work, including the Aqua Tower and Solstice on the Park.
Thomas Kostigen, sponsored by Steelcase
Noon, Tuesday, June 16
Holiday Inn Chicago Mart Plaza, Sauganash Ballroom
Best-selling author, editor and columnist Thomas Kostigen will present "Good to be Green: How Being Green Helps Companies Remain Competitive." Kostigen's lecture will entertain and enlighten attendees on the importance of our actions, giving everyone the ability to make changes in everyday business and life. A co-author of The New York Times best-selling book The Green Book: The Everyday Guide to Saving the Planet One Simple Step at a Time, Kostigen hasrecently authored a new book, You Are Here: The Surprising Link Between What We Do and What That Does to the Planet.
Lori Weitzner, sponsored by Samuel & Sons
12:30 p.m., Wednesday, June 17
Holiday Inn Chicago Mart Plaza, Wolfpoint Ballroom
Artist Lori Weitzner's presentation "The Preservation of Passion: Finding Inspiration in Design" will focus on her never-ending quest for new sources of inspiration – with the fundamental goal being to offer sources of inspiration for the listening audience in their own work.
AFTERNOON SPOTLIGHT
Marc Chandler, sponsored by MMPI
3 p.m., Monday June 15
Holiday Inn Chicago Mart Plaza, Sauganash Ballroom
New York financial expert Marc Chandler will review the U.S. and world economies thorough the prism of the U.S. dollar with his address "Making Sense of the Dollar and the Global Economy." His current research projects include global imbalances, Islamic finance, and the relationship between savings, investment and growth. Chandler's upcoming book, Making Sense of the Dollar: Exposing Dangerous Myths about Trade and Foreign Exchange, will be published in August.
Charles Harrison, sponsored by Herman Miller, presented by FocusOnDesign
3 p.m., Tuesday, June 16
Holiday Inn Chicago Mart Plaza, Sauganash Ballroom
Industrial designer and educator Charles Harrison's presentation "Change by Design: A New Paradigm for Designers," will provide insight into how designers can impact change in the 21st century. The first black design executive to work for a major corporation, Harrison improved the quality of life of millions through the breadth and innovation of his designs for more than three decades. He received the Cooper-Hewitt 2008 National Design Award for Lifetime Achievement.
Glenn Pushelberg, sponsored by Canadian Consulate General of Chicago, City of Toronto,
AZURE Magazine, Interior Designers of Canada, the Association of Registered Interior Designers of Ontario, Design Industry Advisory Committee, IIDEX/NeoCon Canada and the Design Exchange.
4:30 p.m., Tuesday, June 16
Holiday Inn Chicago Mart Plaza, Sauganash Ballroom
Acclaimed Canadian interior designer Glenn Pushelberg will give the inside scoop on Yabu Pushelberg's successful 30-year history with his lecture "The Business Model for Success." Headquartered in Toronto, Canada, Yabu Pushelberg has an extensive portfolio of international projects which have received numerous design awards. Pushelberg joins AZURE Magazine's editor, Nelda Rodger, in an informal interview setting to share how designers can position their firms for success through the integration of focused business and design strategy.
Register for NeoCon World's Trade Fair
Trade professionals interested in attending keynote presentations or luncheon panels must register in advance at www.neocon.com/registration. Luncheon panels have a $25 fee and include a box lunch.
For more information about NeoCon, visit www.neocon.com or call (800) 677-6278 (MART). Outside of the United States call (312) 527-7600. NeoCon is only open to trade professionals with proper credentials. Online registration is available at www.neocon.com.
NeoCon World's Trade Fair is a registered trademark of MMPI.
MMPI is a trade show and property management firm, specializing in managing buildings devoted to wholesale showrooms and commercial office space. MMPI produces more than 300 trade shows, market events and conferences each year.
MMPI manages The Merchandise Mart and 350 West Mart Center in Chicago; Market Square, the Suites at Market Square, Hamilton Market, Plaza Suites, Furniture Plaza and the National Furniture Mart in High Point, N.C.; the Architects & Designers Building and 7 W New York in New York; the Boston Design Center in Boston; the L.A. Mart in Los Angeles; and the Washington Design Center and Federal Center Southwest in Washington D.C.
Vornado Realty Trust, owners of MMPI, based in New York City, is a fully integrated equity real estate investment trust. Vornado's common shares are listed on the New York Stock Exchange and are traded under the symbol VNO.
Posted March 24, 2009
More Articles: