Subscribe Now
Keep up with the latest news with our magazine and e-newsletter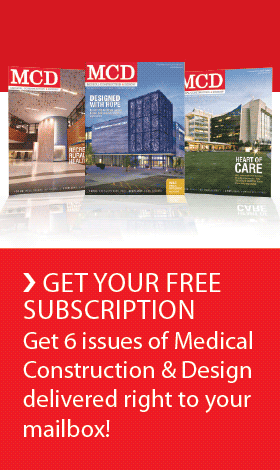 Subscribe to our E‑Newsletter
The most vulnerable of Joplin, Mo.'s newborns will soon receive sophisticated care in their own community, through the generosity of the United Arab Emirates Embassy in Washington, D.C. During a ceremony in Joplin, Mercy leaders and UAE Ambassador to the United States Yousef Al Otaiba announced details of a $5 million gift from the UAE Embassy that will fund a pediatric section and the hospital's first neonatal intensive care unit.

The NICU will provide specialized care for ill or premature newborn infants. It will be part of the pediatric section that will occupy an entire floor of the new Mercy Hospital Joplin, and that will be named to reflect the generosity of the UAE gift. The new hospital is currently being built on the city's south side.
The announcement of the UAE's gift came days before the one-year anniversary of a tornado that killed 161 people and destroyed 8,000 buildings in Joplin, including the Mercy-owned St. John's Regional Medical Center.
Within days of the tornado, Mercy said it would rebuild in Joplin, pledging to spend nearly $1 billion on temporary and permanent structures, as well as continuing to pay all Mercy employees in Joplin. Mercy's pledge significantly exceeds proceeds the ministry expects from insurance, creating an opportunity for others to participate in the revitalization of Joplin's life and economy.
Mercy's commitment to Joplin drew the interest of Ambassador Al Otaiba and the UAE government, which has a track record of medical philanthropy in the U.S., and has assisted other communities that have suffered the destructive force of natural disasters.
"The ambassador made clear in our conversations that he understands how health care is crucial to a stable and thriving community," said Lynn Britton, Mercy president and CEO. "This is what true philanthropy is all about."
Ambassador Al Otaiba told Britton that he not only admired Mercy's commitment to rebuild, but appreciated the opportunity to ensure that Joplin would benefit from improved health care as part of its revival.
"The resilience of the people of Joplin is an inspiration to the entire world," said Ambassador Al Otaiba. "Emiratis have watched this community recover and rebuild from the disaster last year, and we are honored to help Mercy deliver an enhanced level of medical care to children. It is our hope that current and future generations of Joplin residents will benefit from the hospital's new children's wing and NICU."
The old St. John's hospital did not have a NICU, forcing many Joplin families to travel during a particularly stressful time and often lengthy recovery – when caring for infants born prematurely or with life-threatening complications.
Joplin has already experienced the generosity of the UAE Embassy, which donated $1 million to provide laptops for all 2,200 of the city's high school students. The computers are helping students cope with the disruptions caused by the destruction of their school in the tornado.
"This is the kind of relationship that our Founder Catherine McAuley would be very proud of because it connects people for the greater good," said Sister Mary Roch Rocklage, Mercy's health ministry liaison. "In this case, because our Middle East neighbors reached out, our babies will have access to critical care."
Posted May 21, 2012
More Articles: