Subscribe Now
Keep up with the latest news with our magazine and e-newsletter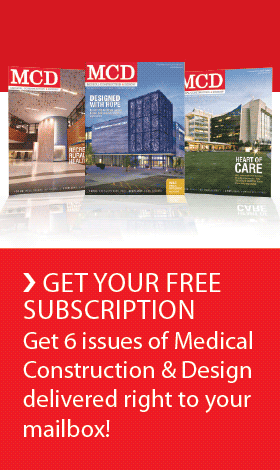 Subscribe to our E‑Newsletter
MILLWOOD, Va. — Medtronic Foundation and Project HOPE announced a partnership to rebuild the Yamada General Hospital in Japan's northern coastal town of Yamada one year after it was submerged underwater in the earthquake-triggered tsunami that destroyed the hospital.

The grant from the Medtronic Foundation aims to re-establish the hospital to its pre-tsunami standard of providing primary and secondary healthcare in the town, including emergency services. The new hospital will accommodate staffing to previous levels and pave the way for greater stability of long-term care for residents.
"Thanks to the support of the Medtronic Foundation, the Yamada General Hospital will be able to better meet the medical needs of the community, and this is crucial as people continue to rebuild their lives," said John P. Howe III, M.D., president and CEO of Project HOPE.
Following the disaster in March last year, the first floor of the Yamada General Hospital was completely flooded under 8 feet of sea water, disabling the hospital that served the town's 20,000 people. All vital imaging suites, including general X-Ray, CT scan and other technologies were destroyed, as well as medical records.
Currently, the hospital is being used as a part-time outpatient clinic, where emergency patients can only receive triaging and stabilization before being sent for further care to Miyako City Hospital, 40 miles away, which is limited in the scope of services it provides. The closing of the Yamada hospital also caused a shifting of health staff who migrated to towns and cities with open facilities. The rebuilt hospital in Yamada will not only stabilize the town and region's health staffing, but also stabilize the town's pre-disaster population.
"With Yamada General Hospital functioning again, and offering health services that are critical to the well-being of the community, residents can take another step toward a return to their normal lives," said Jacob A. Gayle, Ph.D., Vice President of Medtronic Foundation and Community Affairs. "We also hope that by strengthening a pillar of Yamada's healthcare infrastructure, we are helping create a path to long-term healthcare access and excellence."
Project HOPE, a global health education and humanitarian assistance organization, has worked with local officials in Yamada since last May to help organize reconstruction of its health system and reestablish health system services. The Project HOPE grant fulfills a $1-million Medtronic commitment made in March 2011 that includes product donations and foundation grants supporting immediate relief efforts, as well as the rebuilding of healthcare infrastructure. The Medtronic Foundation's disaster relief program provides short- and long-term assistance to global disasters, with an emphasis on access to healthcare.
Posted May 16, 2012
More Articles: